Everyone has a way of celebrating the holidays; some lay up tons of ornaments, contrasting to others, who enjoy much cleaner decorations. But one thing stays the same. Everyone should be allowed a jolly Christmas and be able to enjoy it to the fullest.
John is a homeless man who has been residing in a tent underneath New Orleans' Pontchartrain Expressway. Like the rest of us, he always has a tree decorated outside the tent. However, one early morning the sanitation department picked it up, as he was violating the state's sanitation codes.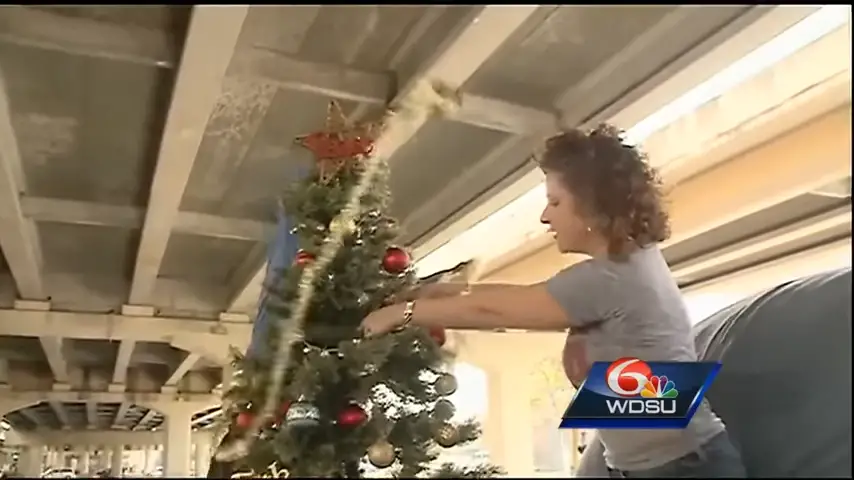 But thanks to social media, the news spread like wildfire. And individuals couldn't bear the poignant story. Hence little by little, people joined to help John. Within no time, he had tress lining up outside the tent. Not just that, the good samaritans were happy to help him decorate the new tree.
The story doesn't end there. The man was eager to share this holiday miracle. Therefore, John donated his spare X-mas trees to the ones who didn't have any. In return, he was provided with sweet thank you notes on the stockings. The words that come out of this humble man is unbelievably wise. He joins other homeless individuals on the celebration by singing carols and any more.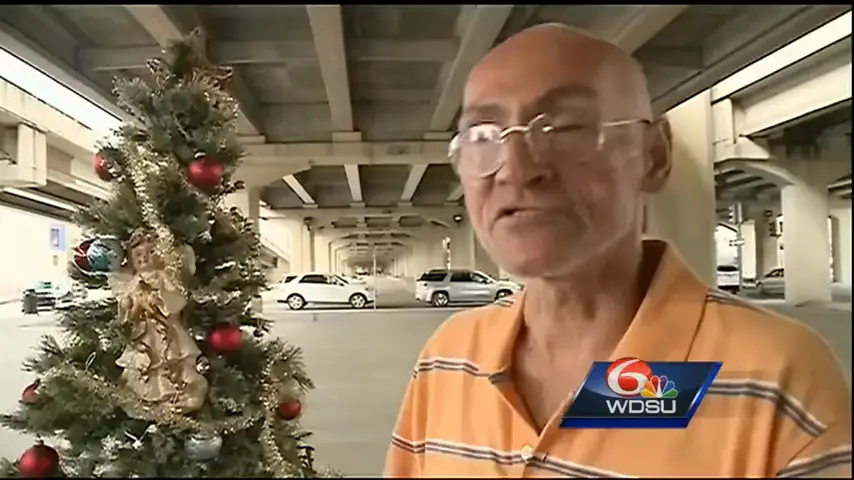 Please press play and watch this fantastic holiday miracle in action. And don't forget to share your thoughts on the video.
If you believe in sharing, kindly pass this amazing video to your loved ones.