Vandalism at a parking lot is very common. Many people think it is okay to break into someone's vehicle. However, when a drunk man tries to vandalize a car, he hilariously hurts himself somehow.
John Curley is a Radio Jockey from KIRO Radio 97.3 FM. He gives his play-by-play of the accident while watching everything through a surveillance camera. The drunk vandal uses a mop to break the window of an employee's car. Although he does not succeed even after several tries, the drunkard refuses to give up.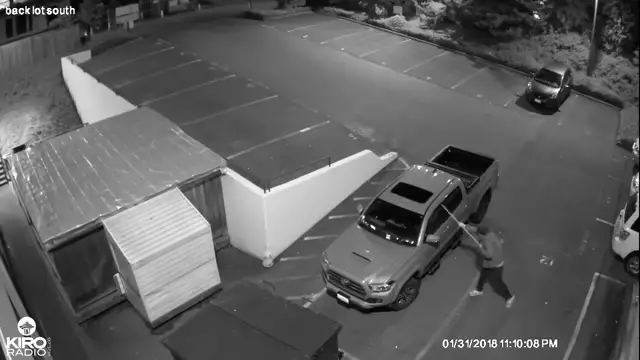 He keeps on hitting the car window with a mop while John gives his hilarious commentary on each and every action of the man. The man finally gives up and takes a round of a car. In a tipsy state, this man climbs up a wall beside the car and jumps from it with the mop. As the man falls on the ground unconsciously, the jockey enjoys giving an intensely funny conclusion to his commentary.
This hilarious video is a must-watch! Watch the full video below!
Please SHARE with your friends and family!