Have you ever been on any rides at an amusement park? If so, this is definitely something to put on your list of things to accomplish before you die. Riders on the Talocan thrill coaster experience fire, thunder, rain, and a "topspin" that leaves them yelling for more. They are fastened into their seats, pulled into the air, and turned upside down while water and flames spray out from all directions.
This scary looking ride is located at Germany's amusement park, Phantasialand. Approximately 2 million people visit Phantasialand each year. It is located in Brühl, North Rhine-Westphalia, Germany. Gottlieb Löffelhardt and Richard Schmidt opened the park in 1967 whose originally planned it to be a family park. But, the theme parks popularity increased when they introduced adrenaline rides in recent years.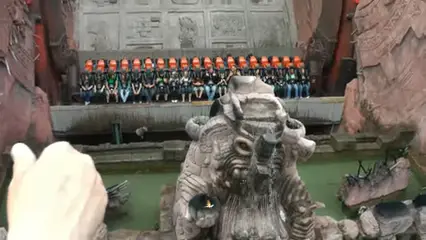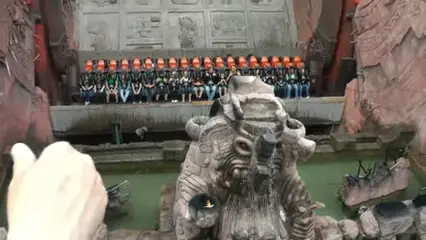 But this park is a bit different than the ones you might be familiar with. Honestly, if I was there on one of the rides, I would not be able to regain my sanity for at least some good minutes. No one can. I mean, you only know if you are a true adrenaline junkie or not when you are in a park like this one.
Love it so much. Watch the full video below!
Please SHARE with your friends and family!