Don't we all enjoy the fluffy snow? Except for the times when you have to commute in the snowy weather. And with winter snow is inevitable in some parts of the world. Regardless of age, snowslides are one of the fun activities.
Parents have a great laugh while playing in the snowy hills.
The clip below is captured by the daughter Sharon Martin. To relive some old memories, Sharon took her parents for a snow slide. Instead of sliding down the hills, she gets stuck in the same place.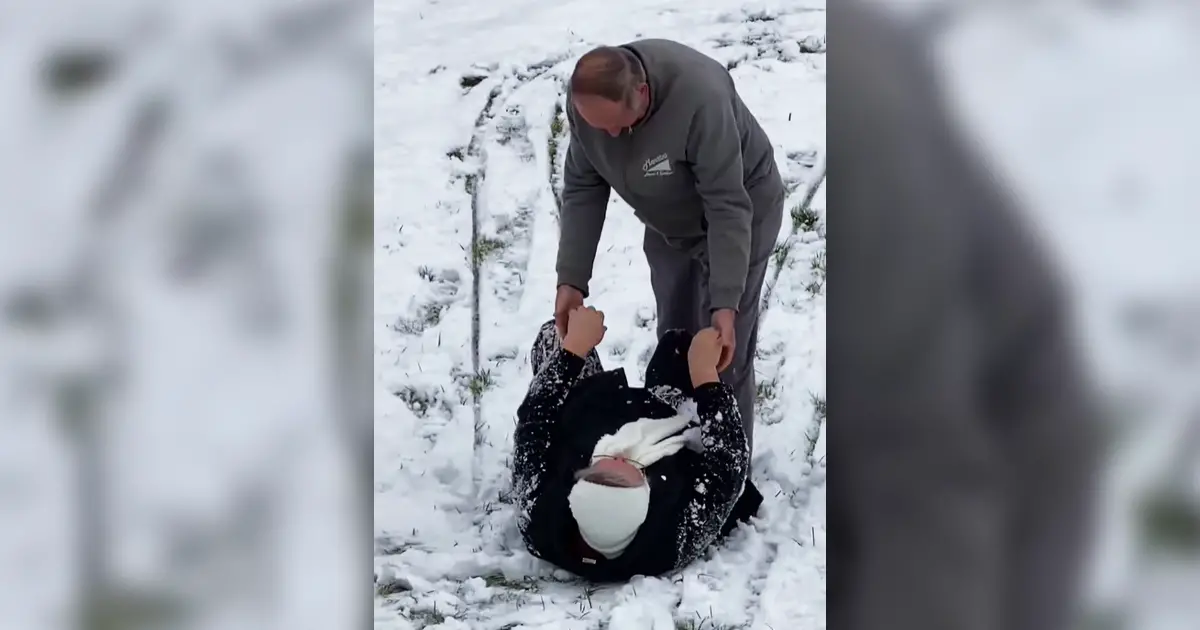 The parents begin laughing, which makes the whole scenario hilarious. Their laugh is extremely contagious, I just couldn't stop smiling at all. Furthermore, after some time, Helen (Sharon's mother) begins to roll down the snow inventing an entirely new activity.
Please press play and enjoy this hysterical clip. Do share your fun moments in the feed.
If the clip was worth your time, kindly share it with your loved ones and make their day brighter.