Age is not an obstacle if you have the talent to prove it! Take, for example, this Thai grandma who is making rounds on the internet. Malinda Herman is stealing the hearts of people all over the world— and it's the sweetest thing! The reason for her viral success is her adorable renditions of English songs.
In her videos, the Thailand native sings classic and contemporary songs accompanied by her guitar and, of course, her cute chihuahua. However, her rise to fame has an unfortunate backstory. Malinda got into a car accident two decades ago, which left her paralyzed on one side of the face. She was devastated. That's when her son gave her a guitar, and her life changed!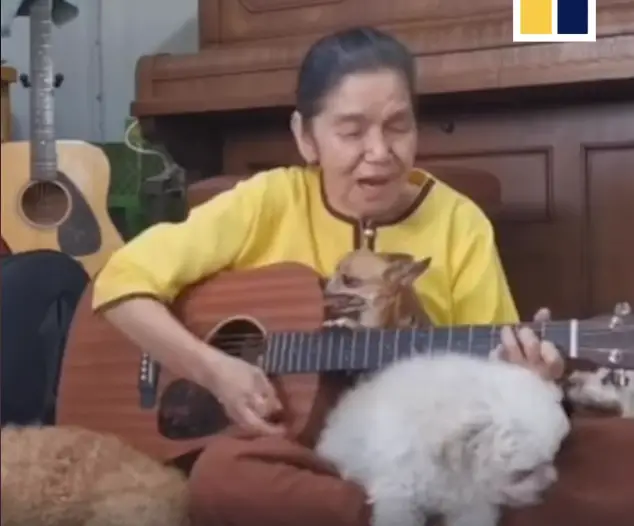 Singing has genuinely changed Malinda's life. She believes that constant voice training has helped her reverse 75 percent of the paralysis's effect. Furthermore, her soothing voice has brought joy to millions of people who tune to her on Youtube. People love her covers of songs like "Hey Jude" and "More Than I Can Say." But her biggest fans are her sleepy chihuahua and adorable cat who likes to harmonize in the background. Watch her wholesome video below:
Please SHARE and COMMENT!