The economic instability in the UK has reached an extreme level. Hence, buying homes for millennials seems more of a costly situation. With student loans piling up, an average worker can hardly manage to pay rent, let alone get a house.
Therefore, Jag Virdie, the former engineer with the Rolls Royce owner, has invented a living pod. The idea behind the pod named "Conker" is to provide habitation for the low-income graduates until they get stable. Jag added we should always make the best of what we have.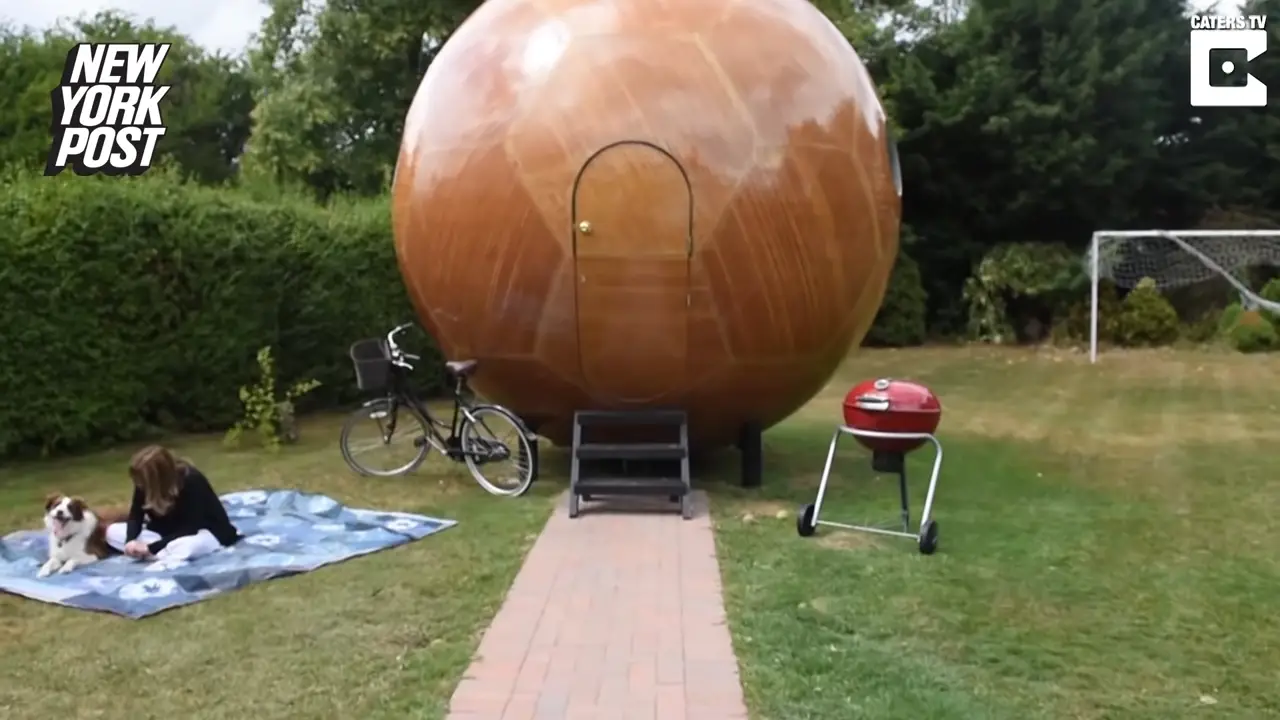 The conker is not suitable to host parties, given it is a 3.9m diameter sphere. However, it will provide functional space to reside in before buying a house. Jag has used material available in the UK and tried his best to make it as green as possible.
The excellent heat retention system designed in the pod makes it a suitable choice for all climates. Furthermore, the main features include a floor venting system, siding vents with air filters, heat recovery systems, locking systems, power sockets, and USB sockets. The conker is built with a bathroom and a kitchenette, however, some design lacks this essential option. Anyone could use this space, but it sounds more practical for the students, who need privacy away from their parents' houses. Please press play and watch this video. Lets us know how practical do you think the option will be for upcoming graduates?
If you enjoy the clip, kindly share the video to whom it could come in handy.