Feast your eyes on the captivating video below showcasing a performance that has taken the internet by storm. The young talent, Gezel Bardossi, auditions on The Voice – Australia with a soulful rendition of the 1967 classic, "Chain of Fools." As is the custom in blind auditions, the judges are initially facing away from the stage, their decisions based solely on the voice they hear. As Gezel's bluesy notes fill the room, the judges, one after another, hit their buzzers, turning around to face the stage, only to be left in awe of the young prodigy who is merely 12 years old!
"Chain of Fools," originally performed by the legendary Aretha Franklin, has a rich history. Released in 1967, it quickly became a symbol of the era's soul music. It topped the Billboard Hot 100 for two weeks and won a Grammy for Best Female R&B Vocal Performance. The song's powerful lyrics and Franklin's emotive delivery made it a timeless classic, resonating with audiences even today.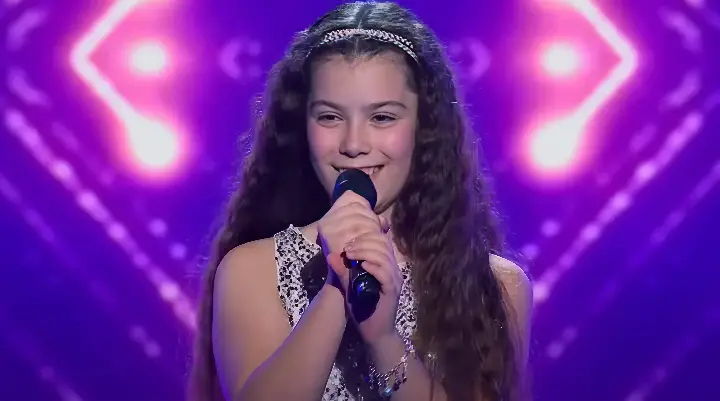 Gezel Bardossi's rendition of "Chain of Fools" on The Voice – Australia not only pays homage to the original but also adds her unique touch. Her performance is a testament to the song's enduring appeal and its ability to be reinterpreted across generations. Despite her young age, Gezel's mature voice and soulful delivery leave the judges and the audience spellbound, proving that talent knows no age.
It's not every day that a 12-year-old takes on a classic like "Chain of Fools" and delivers it with such finesse. Gezel Bardossi's performance is a reminder of the timeless nature of music and the power it holds to connect people across ages and cultures. Watch the video below to experience this extraordinary rendition that has left everyone talking. Watch the video below and please leave us a Facebook comment to let us know what you thought!
Don't forget to hit the SHARE BUTTON to share this video on Facebook with your friends and family.