On the grave of a deceased soldier, one Texan has spread a little bit of kindness. After Jake Reissig found the grave of a U.S. Air Force Staff Sergeant in a drought-stricken state,  brown and dead, he understood it needed water and gave it some attention. What he didn't understand was how the much that Airman's family would appreciate what he did.
The backstory is that Jake's wife, Liz, was the best thing that ever happened to him. When she passed away in 2014, 65 years after they got married, it was a devastating loss for her husband.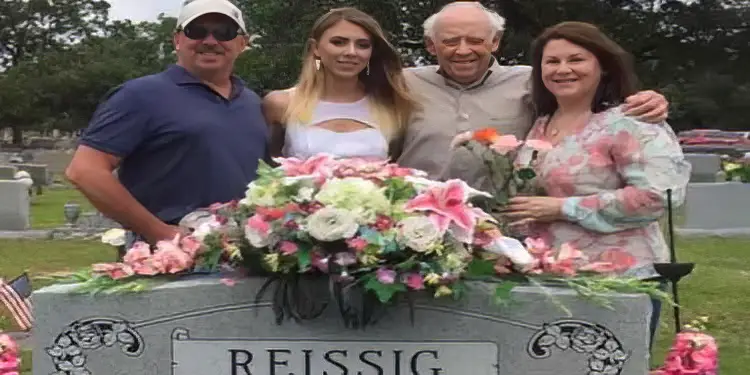 Even though it was apart of his daily routine, visiting Liz's grave with a fresh-cut rose from his garden became a tradition for Reissig after her death. Jake's love Liz was buried in a cemetery. The dry weather made the grass around her grave turn brown, so Jake continued to water it to keep it alive, as it had become a special place for him.
According to a local news station, while visiting his loved one's grave, he found a woman crying beside another tombstone. When Jake saw the woman weeping at the grave of a dead soldier, he took matters into his own hands and began helping the sergeant and his family in whatever way he could. Joe, an 86-year-old man, started watering the grave of the recently-deceased Army staff sergeant, whose name was Joseph Anthony Villasenor. Watch the full interview here:
SHARE this beautiful act of kindness with your friends and family.