Elvis Presley needs no introduction, he's the King of rock-n-roll and everyone knows his songs like "Can't Help Falling in Love" and "Jailhouse Rock." But over the years he's covered other artists as well, and here's some rare rehearsal footage of a medley of one of his own songs and one from another superstar group, The Beatles.
"Little Sister" is an Elvis hit from 1961 and he included it in live show setlists over the years (he even sang this in his last ever performance). The song went all the way to #5 on the Billboard Hot 100. Country singer Dwight Yoakham also had a hit with it in 1987.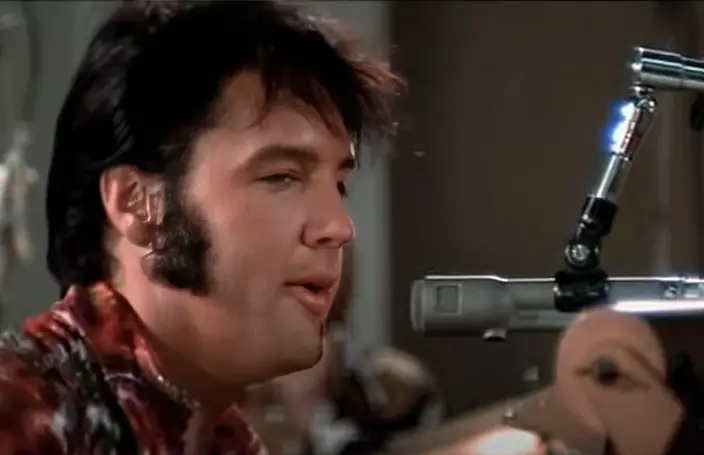 In this video, Elvis merges his own hit into a medley with The Beatles' classic "Get Back," which was #1 for 12 weeks on the U.S. Billboard Hot 100 (and 17 weeks on the British version) in 1969. In an ironic twist of fate, the song was The Beatles 17th #1 hit, matching the record at the time that was held by none other than Elvis Presley.
Elvis' first live performance of this medley on his Midnight show. But its conception was done a few weeks prior on 29 July 1970 in MGM Studio, Culver Creek, California. In the sit-down play, he fuses both songs into a seamless mix that accentuates his deep voice and is downright fun to watch. You won't be able to stop tapping your feet! Watch the video below and please leave us a Facebook comment to let us know what you thought!
Don't forget to hit the SHARE BUTTON to share this video on Facebook with your friends and family.