You can't walk a mile without seeing people on their phones. It's no doubt that humans have an obsession with technology! Moreover, we take pictures of everything that we find fascinating through our smartphones. But this curious elephant left a girl in disbelief as it attempted to steal her phone!
The girl in question is a high school student at Grace Prep. On the last day of a 12 day trip to Zambia, Africa, she saw an elephant in an enclosure. Moreover, she and her friends were ecstatic to meet such a beautiful creature! The teenagers even got to interact with the gentle giant, petting its trunk. But before the girl in the middle took a picture of the animal, it changed its mind!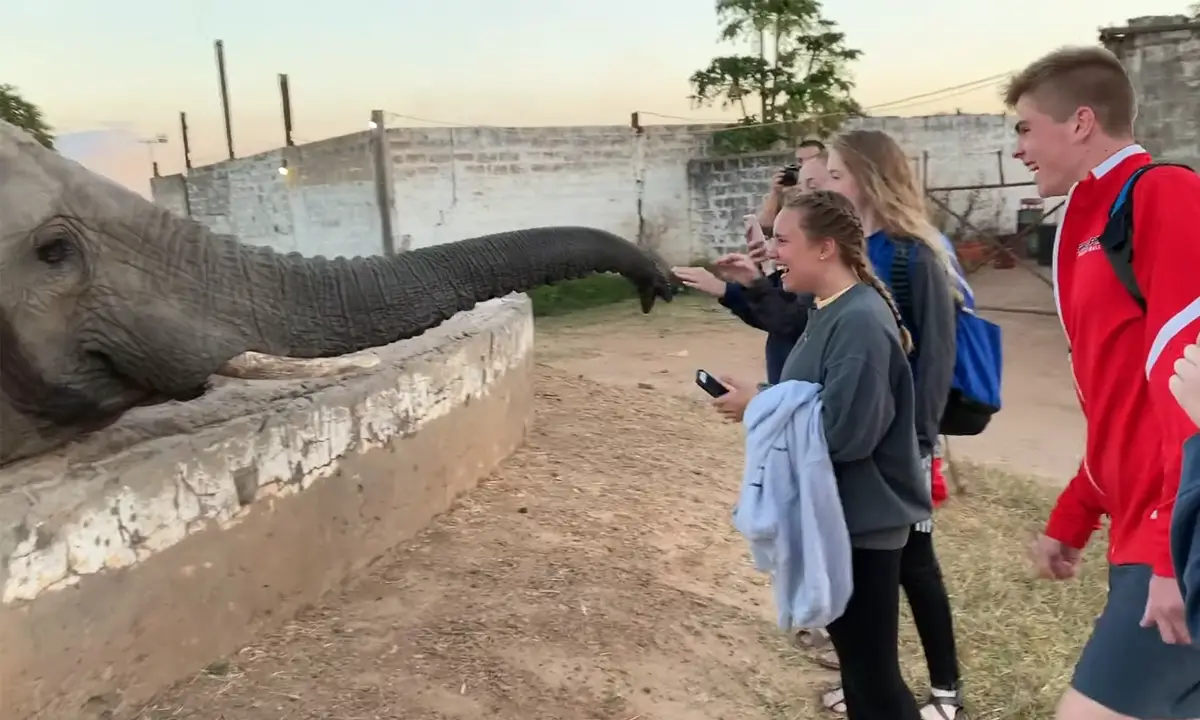 The elephant who had just let the girl touch her trunk probably got a little camera shy! As the girl focuses her phone on the elephant, it draws in its long snout. Then in one single fling, it goes straight for the girl's face! But the elephant isn't done yet. Furthermore, the animal tries to swipe the girl's phone from the ground. Luckily, the cameraman gets to it before the creature. In the end, we hear the boy asking what it'll do with a phone? And we have the same question! Watch the unbelievable video below:
And please COMMENT and SHARE!