The video below features an extraordinary performance that will leave you with your jaw hanging down! When 29-year-old Edel Pierre from Paris came onstage to audition for The Voice Russia, he left the crowd in shock with his looks. The judges couldn't see him, but the audience seemed as if they were judging his appearance before he even started.
But Pierre proves to us why we should never judge a book by its cover! When the music starts, things take an incredible turn. The man performed an outstanding version of "Whole Lotta Love," a classic rock anthem by English rock band Led Zeppelin. He managed to win over the judges in a matter of seconds! You are going to be greatly impressed when you hear him for yourself!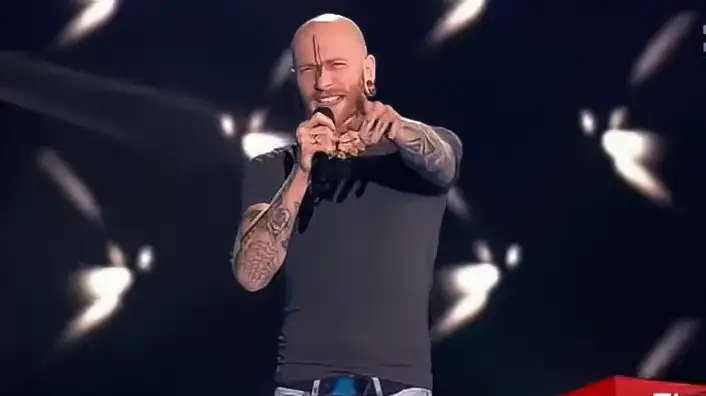 "Whole Lotta Love" was written by guitarist Jimmy Page and vocalist Robert Plant and was featured on the band's 1969 album Led Zeppelin II. The song was released as a single in the UK and reached number four on the charts. It was also the first track from the album to be released in the US and became Led Zeppelin's first gold single. 
Whole Lotta Love is considered one of Led Zeppelin's signature songs and has been covered by numerous artists, but most of them fall short of Pierre's performance. Watch the full video below and please leave us a Facebook comment to let us know what you thought!
Don't forget to hit the SHARE BUTTON to share this video on Facebook with your friends and family.