Imagine going out on your porch on a summer evening just to be stung by wasps! It's annoying and painful. Unfortunately, these pests can be tough to get rid of. You can use chemicals and sprays on their nests. However, the smell is nasty, and the product can cause sticky build-up after repeated use. But this man found a genius way to prevent this problem. And it is so simple!
Nature has a way of balancing things out. Moreover, the food chain maintains the population in the wild. This means all creatures have natural enemies that they benefit from staying away. For wasps, these creatures happen to be hornets. So, drawing inspiration from nature, this man-made a hornet's nest. And the result is surprising!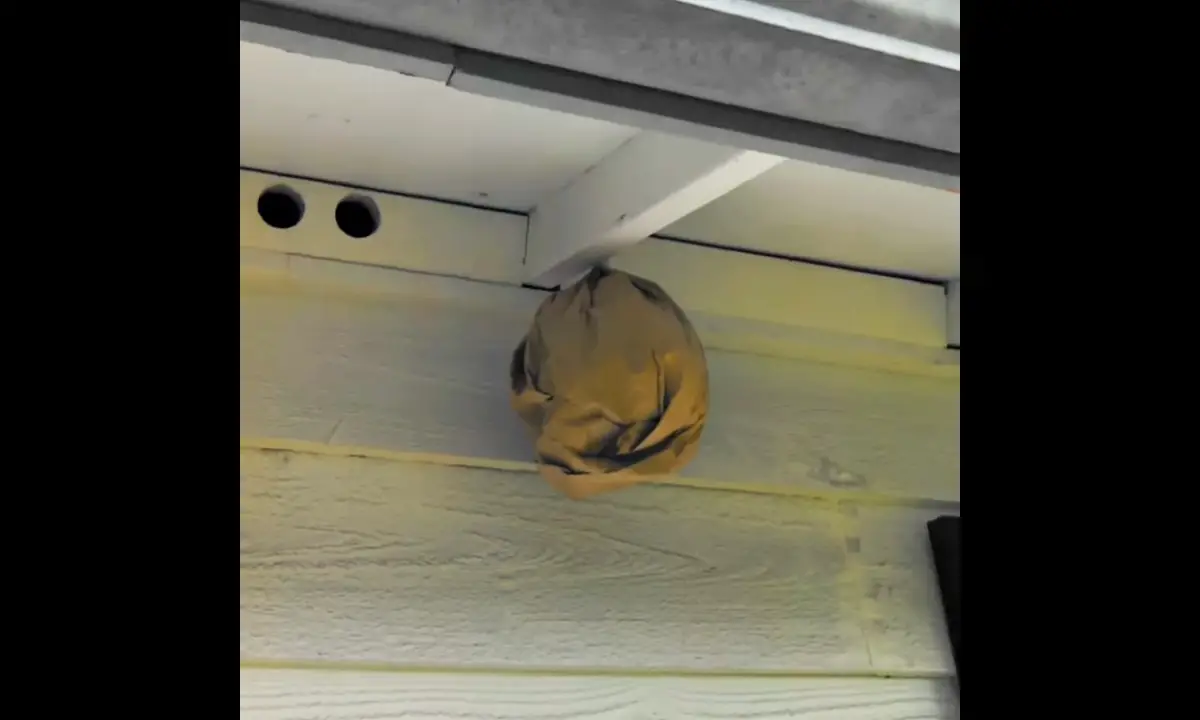 Ron from the YouTube channel was sick from the wasps that made his porch his home. So, he took a brown paper bag to remove the nests naturally! And now he's sharing his easy method. First, stuff the bag with newspapers to the point that it looks puffy. Then, by tucking in the bottom corners, make the bag look round and tie. Using drywall screws or a staple gun, fasten the bag under the eves of your home. And no more wasps! Watch the video below:
And please COMMENT and SHARE!