Here's a video that has people scratching their head and thinking, "now I've seen everything!" But to me it's also a great story of determination and ingenuity.
This is Dexter, a Brittany Spaniel in Ouray, Colorado, who was injured six years earlier as a puppy when he was hit by a car. He lost one front leg and the other was badly damaged, which led the owner to buy him a wheelchair so he could be mobile.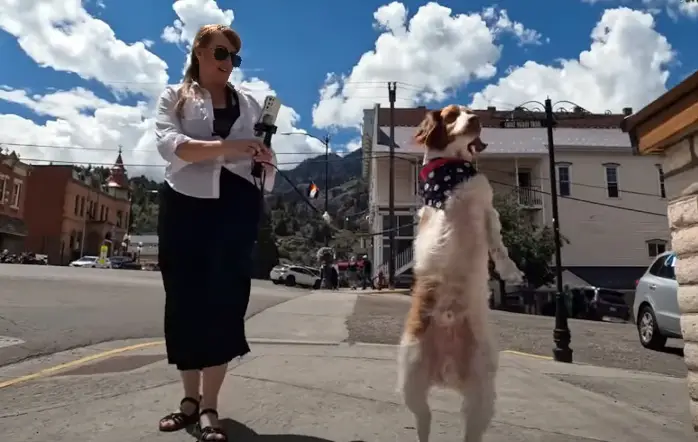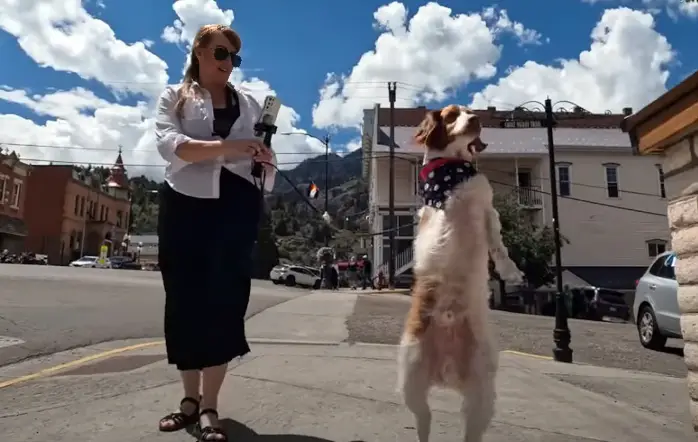 Imagine her surprise when one day, Dexter was sitting without his wheelchair at the bottom of the porch stairs. While she went inside to get coffee, Dexter figured out how to get up the stairs–he used two legs, just like she did!
Dexter is now a celebrity in his home town and even marches in parades. He even has followers on social media! Here is the actual post – and please tell us what you think of Dexter's abilities in the comments.
Please SHARE with your friends and family!