People love to take selfies nowadays. The woman in the video below is no exception. She decided to take a quick selfie with her cute dog, but little did she know her video was going to go viral instantly. At the beginning of the clip, we can see the woman posing next to her pooch. The dog seems well-trained as he sits beside her patiently. But wait till you see what happens next!
The woman sticks her tongue out – she was probably trying to tease the dog. But it brought about a very hilarious response! The dog follows her action and repeats it every single time! It is really fun to watch! He is a really adorable pooch, isn't he? No wonder this clip became so famous overnight!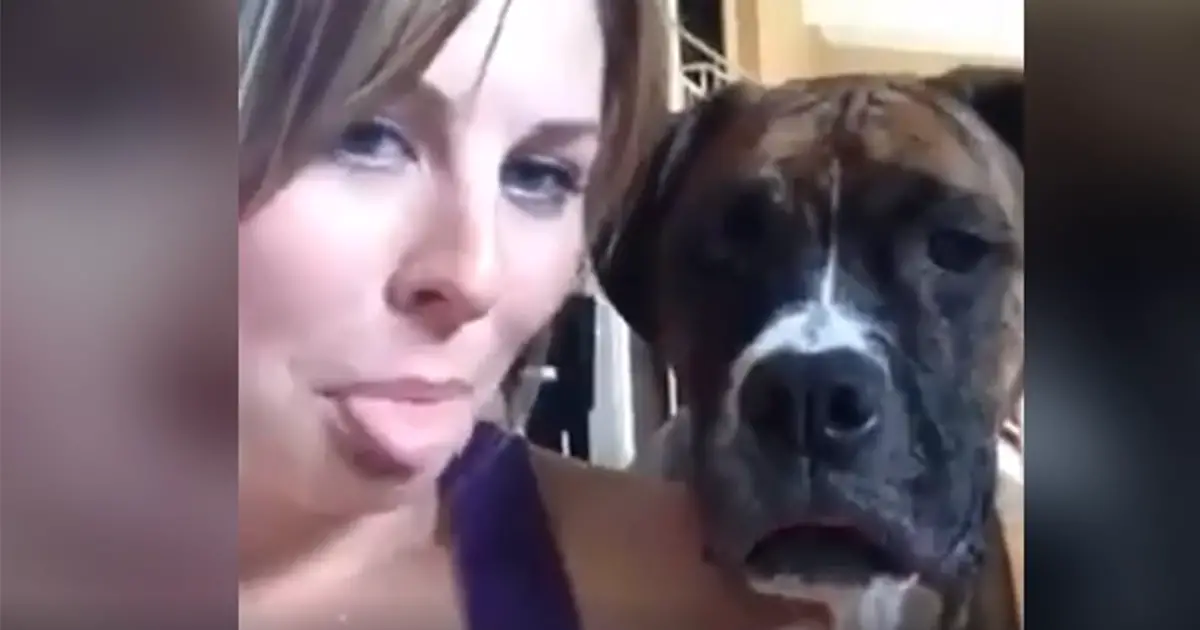 Watch this heartwarming clip below! Did this make you smile? Don't forget to let us know what you think in the comments section!
Please SHARE this funny video with your family and friends!