It is always amazing to see animals bond with humans. It is even better to see a pet dog try to make their favourite humans laugh out loud.
A video of a pair of twin baby boys and Pomeranian went viral on the internet. Everyone who watched the video fell in love with the dog as well as the adorable twins. This cute dog surely knows how to make these babies laugh. In fact, he jumps as much as the babies laugh.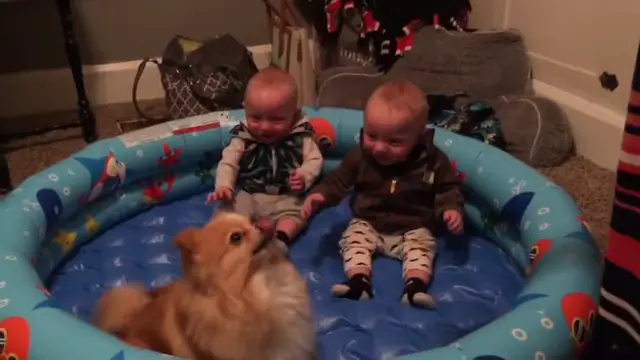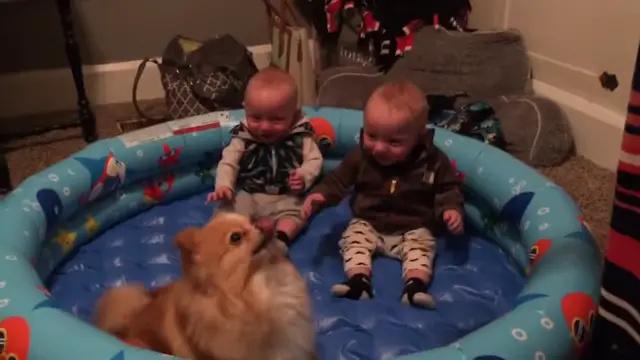 This dog surely has a lot of emotions, and must we add, pure ones for these babies. This video not only made the baby brother laugh but many others as well. The Pomeranian surely has a good sense of humor too.
You will love this video if you love dogs and babies. Watch the full video below!
Please SHARE with your friends and family!