Dogs are the most loyal beings in the entire world. You might have even heard of some dogs that wait for their owners once they have passed away. But in this tragic case, a family failed to live up to the dog's trust as they heartlessly abandoned him after moving from their neighborhood. Meanwhile, the poor pooch could not understand why nobody would let him in the house!
The pitbull was spotted in the streets of Harrisburg, Pennsylvania, scrounging for scraps of food in the trash. But neighbors noticed that the gentle dog always returned to a porch where no one seemed to live. That's when they called Speranza Animal Shelter. When Janine Guido went to rescue her, it was apparent that the pooch was waiting for his family, but in vain!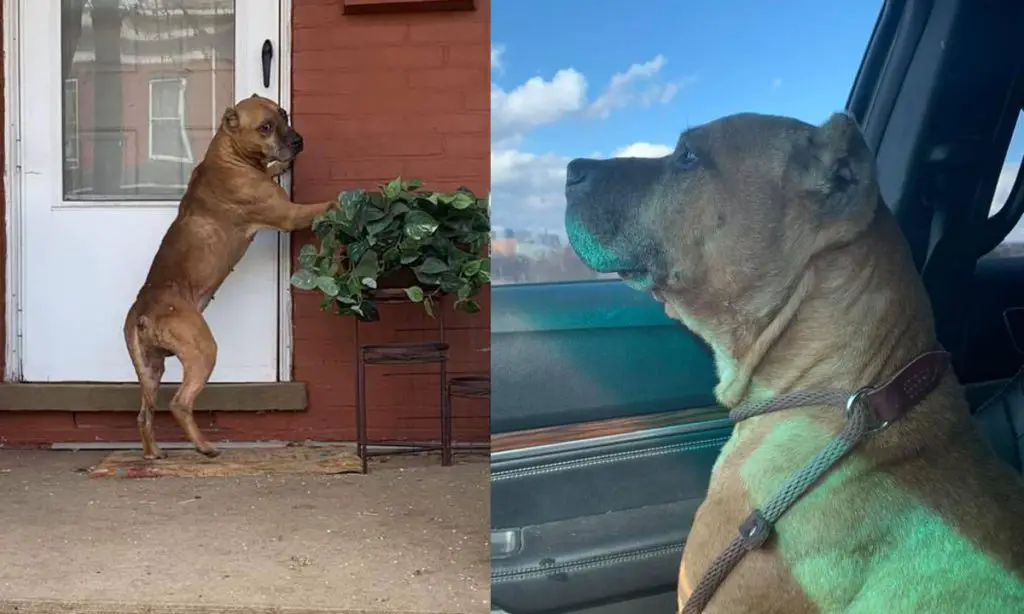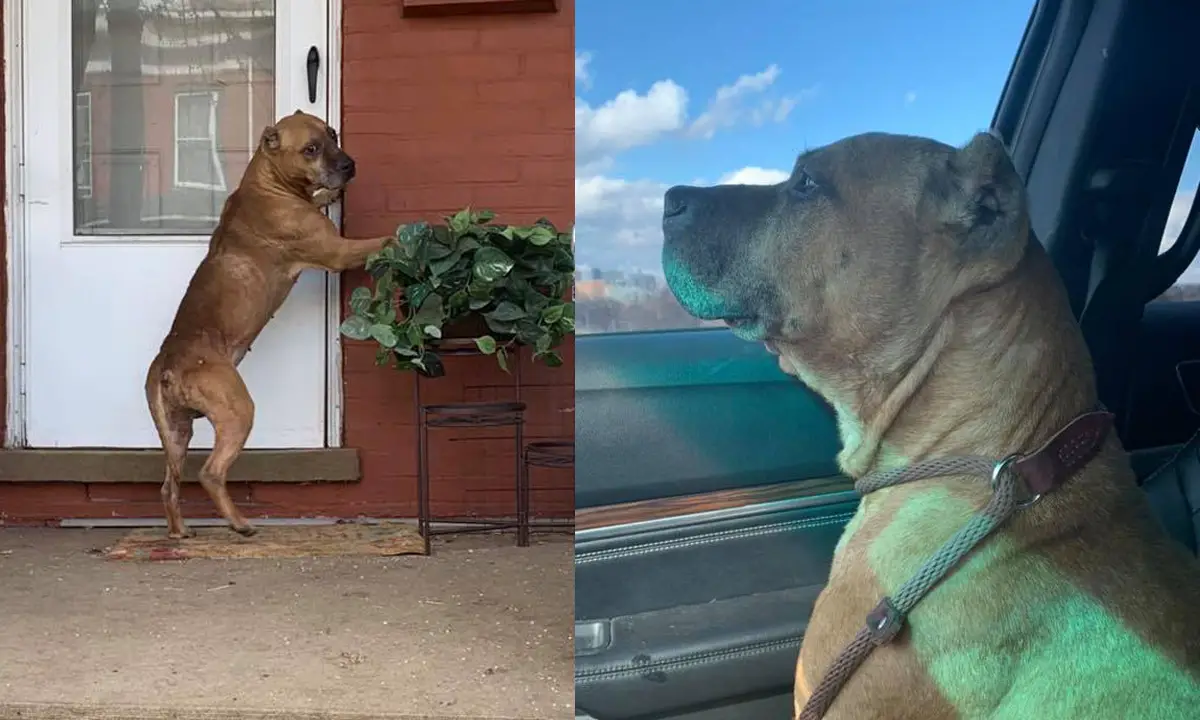 A heartbroken Janine tried to approach the dog. However, the dog was hesitant and was pawing at the door to let him in. But then, she slowly gained his trust by offering food. Slowly, he started trusting her and even let her leash him.
Finally, the dog was in good hands. Moreover, because they found him so close to Valentine's Day, his name is now Cupid! Now that the sweet dog is safe and sound, he has been put up for adoption to find a family that won't let him down again.
Here's the rescuer's note – please leave us a Facebook comment to let us know what you thought!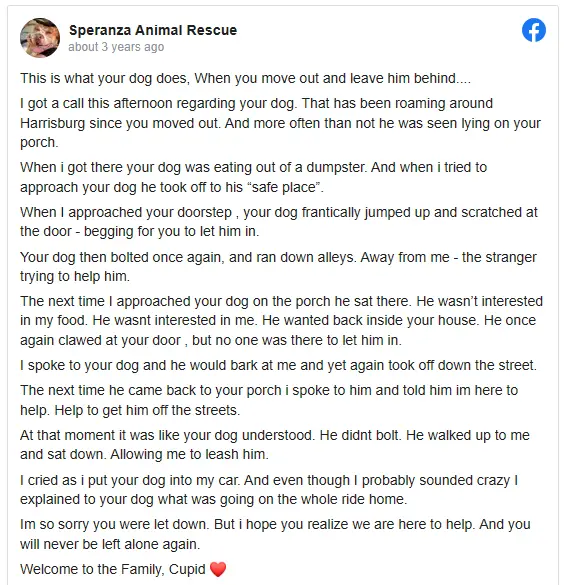 Don't forget to hit the SHARE BUTTON to share this video on Facebook with your friends and family.