Becoming a delivery person is a tough job. You have to be very careful of all the goods you're delivering. And if something happens, they're the ones responsible. Delivery people have even to visit the shadiest of places, risking their lives to deliver goods. And many-a-times they have to work even in the holidays.
As frustrating as it sounds, most people don't appreciate what delivery people do for us. But this is a different case. It's about a woman admiring the hardships delivery people have to go through. And as a holiday tradition, doing something very thoughtful for them.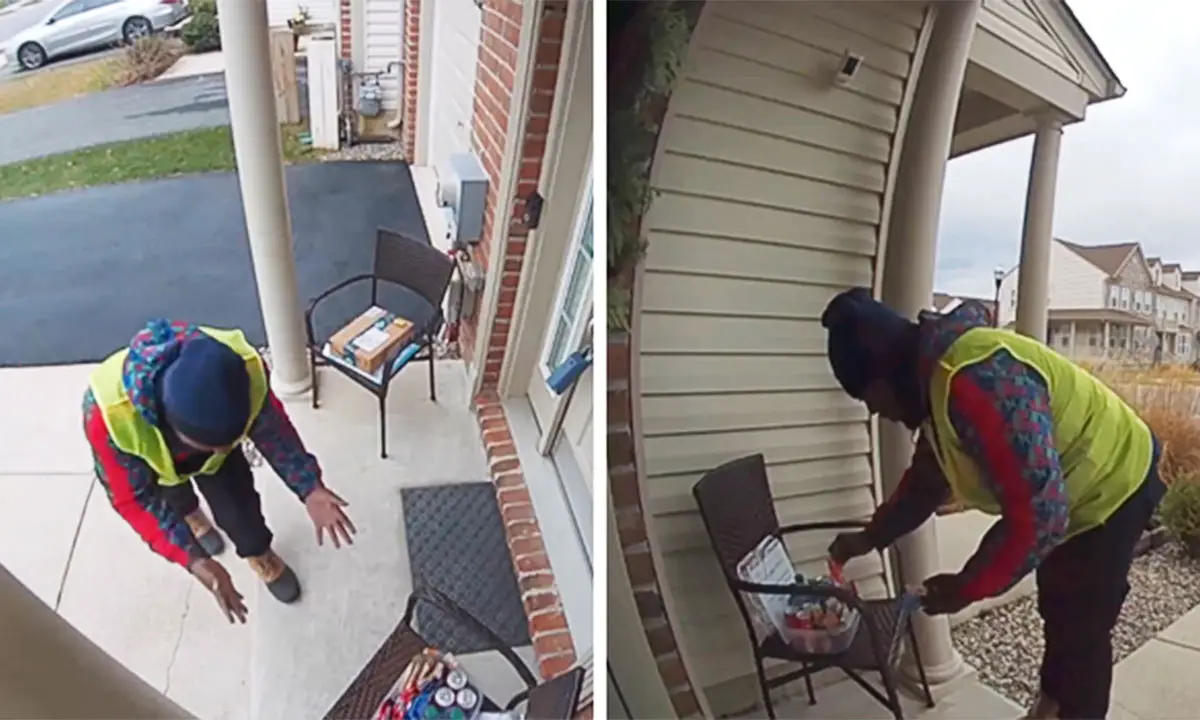 Every year Kathy Ouma from Middletown, Delaware, leaves boxes full of goodies outside her house. And she leaves out a note along with the box that reads "UPS, USPS, AMAZON, FEDEX – please take some goodies to enjoy on your route. Thank you for making holiday shopping easy. The Ouma family."
Ouma leaves out things like Oreos, sodas, nuts, water, etc. And she invites her delivery people to take them and have them on their way to work. She does this every year. But this year, one delivery man won her heart with this heartwarming reaction to her thoughtfulness. WATCH the delivery man's beautiful and heartwarming reaction below.
COMMENT and SHARE if the delivery man brought a smile to your face.