If you're a parent of small children, you're constantly on the lookout for something that could be a danger to one of your kids. Well here's a dad who has to jump into action when a wild animal literally tries to drag off his young daughter.
Ariel Eliyahu had just picked up his two-year-old daughter from school. When they got home, he got her out of the car seat and put her on the ground without seeing that there was a wild coyote lurking nearby. Once the girl is on the ground and Ariel is getting her toys from inside the car, the coyote attacks and tries to drag her away.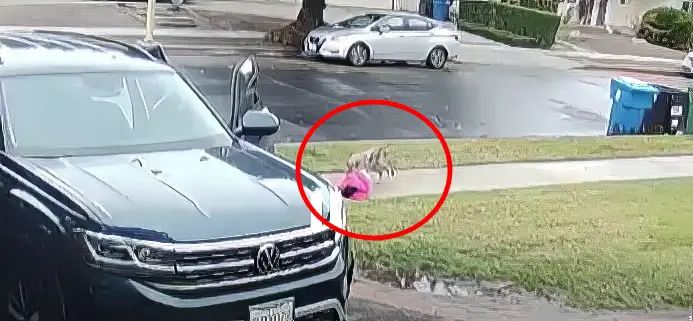 The little girl's screams are enough to send any parent through the roof. Dad immediately charges the coyote, who lets go and backs up. Dad grabs the girl, picks her up and ends up throwing a water bottle at the coyote to drive it farther away.
Dad then hands off the daughter to Mom, who's at the front door, and goes back after the coyote with a board. The mother said she'd seen the coyotes in the neighborhood before but never dreamed they would actually attack, especially in broad daylight. Thank God Dad got to her when he did. Watch the video below and please leave us a Facebook comment to let us know what you thought!
Don't forget to hit the SHARE BUTTON to share this video on Facebook with your friends and family.