Organ donation is the most selfless thing you can do. Even after death, you will be potentially be saving the lives of others. But sometimes it can be a difficult choice to make, especially when it comes to a loved one.
Meagan and Paul Sobolik are the parents of Coralynn "Cora" Eve Sobolik. She was suffering from parainfluenza, a respiratory illness that ultimately led to her demise. Cora had difficulty breathing when her parents took her to the hospital. However, they found that the disease had already progressed to the point that doctors could do nothing. She was rushed to Mayo Clinic in Minnesota. But during transfer, her heart stopped beating.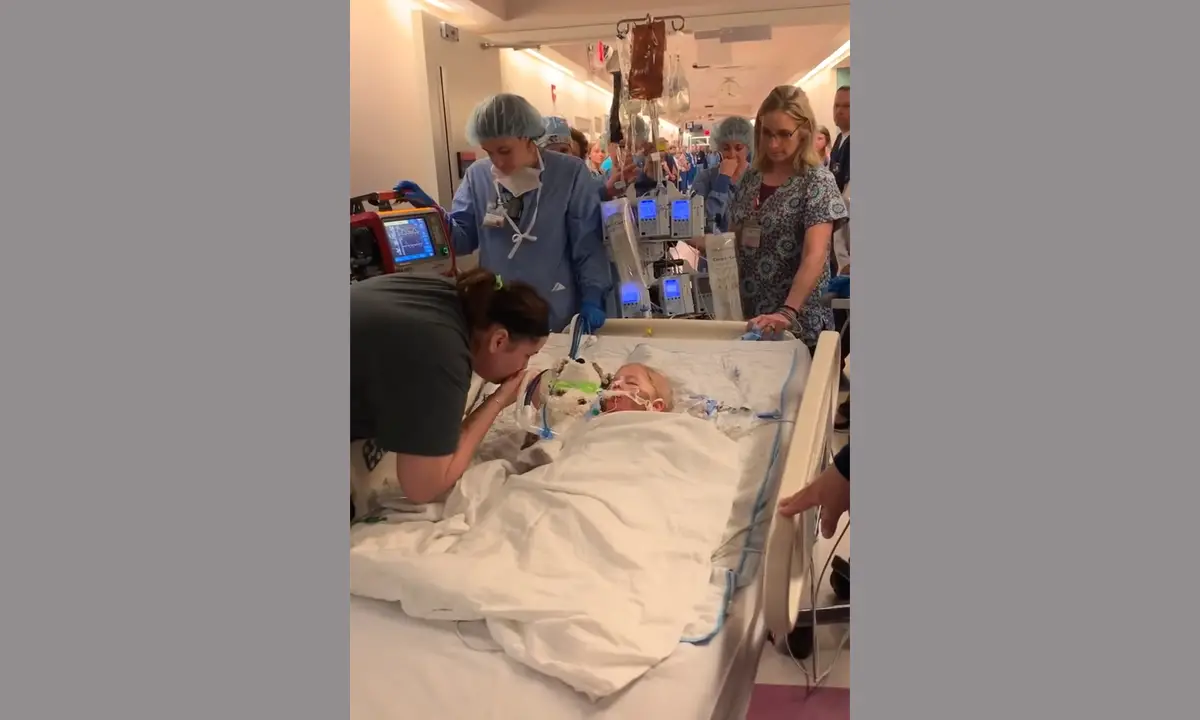 They attempted CPR on her for 25 minutes. While they were able to restart her heart, the lack of oxygen in the brain for a long time meant that she would suffer from severe brain damage. Unfortunately, doctors informed Cora's parents that the damage was too extensive, and she would never wake up again.
This is every parent's worst nightmare. Additionally, they had a decision to make. Although their girl was gone, her vital organs were still functioning. Since it would help save other people's lives, the Sobolik's decided on donation. Their decision touched the whole hospital. So they decided to hold a tribute honoring Cora. All the doctors, nurses, and staff made a line down the hallway where her parents accompanied Cora. As they passed, everyone sang the hymn to Amazing Grace. Although a baby lost her life, the essence of humanity was seen that day. Watch the emotional video down below:
Please COMMENT and SHARE this touching video.