There is nothing worse than seeing a red and blue light rushing your way from the rearview of your car. Not to mention how worse it is seeing that in a rush.
This woman went through the same experience, except she gets help from the trooper who gives her a ticket. Niya Sumter is a mom from Atlanta County, Mississippi. This mom was in the worse possible situation when she had to rush her baby to the hospital. She had no help in avail and had to cross the speed limit. Just when Niya could not think of the situation getting worse, a cop pulled her over.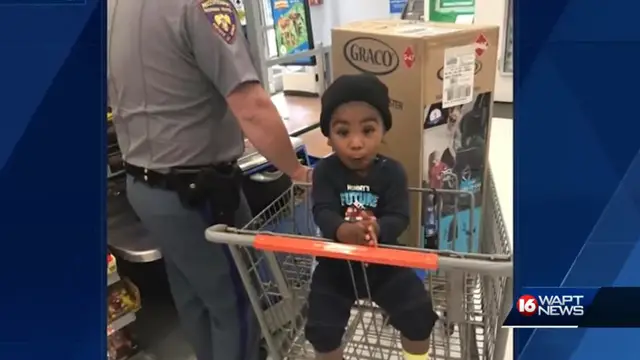 She was given three tickets for exceeding the speed limit. However, when the cop took notice of her son in the backseat, he called them both to his car and took them to Walmart. The kind cop is Trooper Bradley Sanders. He bought the kid a new baby car seat.
Niya was more than grateful towards this cop and shared this heartwarming story on Facebook. Watch the full story below!
Please SHARE with your friends and family!