This bully love to play in the water and we just can't get enough of him. He is just too cute.
Dogs are naturally very playful in nature. We all love dogs and there might not be many in the world who do not love, let alone just like, dogs. When we watch dog videos on the internet, it becomes therapeutic instantly. The video is here to show you how a dog can make his owner happy by just being himself. The dog really did not do anything besides act mischievously and we are in love with him.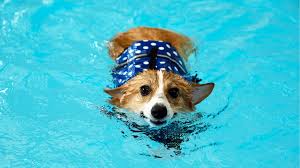 Remo the bully really needed a way he could keep himself entertained. The dog made sure to make a pool out of a pipe. Yes, a pipe hose! And, oh how creative he is! I really loved the way this dog was able to use his brilliance in his idea. Nothing can beat a smart dog and his skills.
This is one of the most wholesome videos on the internet. Watch the full video below!
Please SHARE with your friends and family!