They went deep in the ocean looking for an 80-year-old flying machine and found something much more recent–and more important.
Divers from a History Channel documentary crew were in the water off the coast of Florida when they came upon wreckage that wasn't quite what they were expecting. When they brushed off the sand, they discovered a distinctive tile pattern that made them say, "I think we need to call NASA."
NASA confirmed it was indeed a piece of the Space Shuttle Challenger, that disintegrated just over a minute after takeoff in January 28, 1986. The incident was watched by school children across the country because the crew included Christa McAuliffe, who would have been the first teacher in space.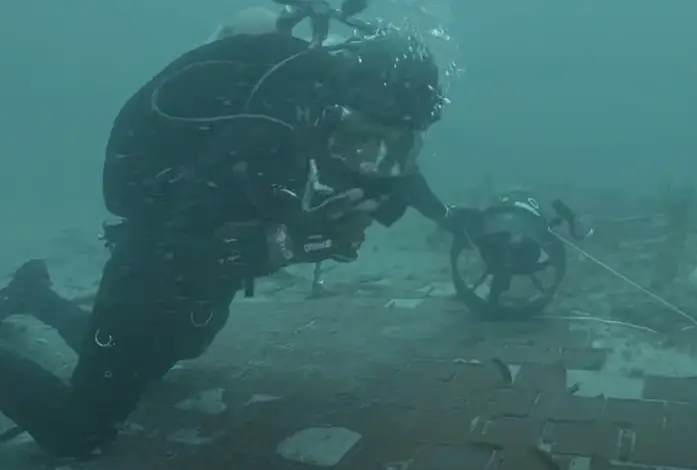 The families of the Challenger crew were notified of the find, which was the first time a Challenger remnant has been found since 1996, when some of a wing washed ashore. The wreckage is the property of the U.S. government and has been left in place on the ocean floor for now.
Watch the full video below and feel free to tell us your memories of the Challenger incident in the comments.
Please SHARE with your friends and family!