Most cats just love to lie around doing absolutely nothing. Lockdown or no lockdown, nothing affects their sleep. But this one-yr-old cat Indy is different from the bunch. To which, his owner took is as a golden opportunity to make a viral video.
Indy was scared to discover a treadmill for the first time. He tried to sniff around a little but got no clue what the moving object was. Above all, You can hear his dad's giggle in his misery. However, with few more inspections and a tad bit of training, this clever cat mastered the art of running.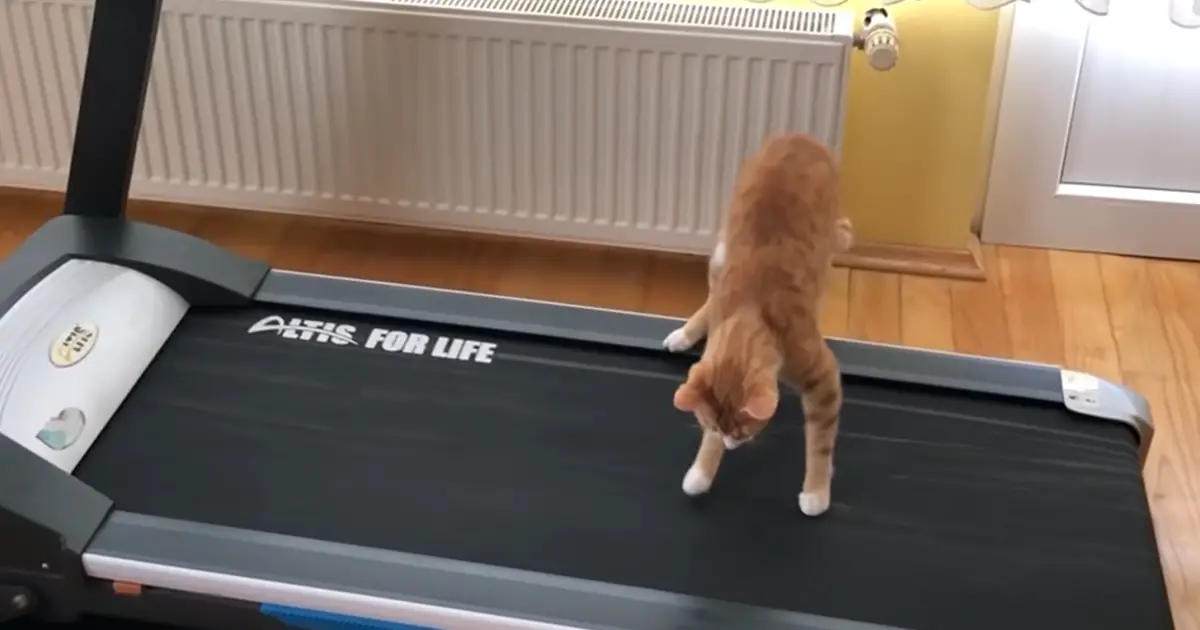 He even got some ping pong ball on the way as an obstacle. But this feline is too smart to be a surrender in this worthless scrutiny. Watch this hilarious encounter down below:
And Share it with your other cat lovers like you.