"The Little Drummer Boy" is one of the classic holiday songs. However, this traditional Czech melody only came into the limelight after a decade of its release. Since then, many renowned singers have tried their very best to give it a new life.
We all had a chance to experience this melody from artists like Bing Crosby to Justin Bieber. Just when we thought we might not need rendition anymore. Carrie Underwood's 2020 album will be a big surprise to her fans.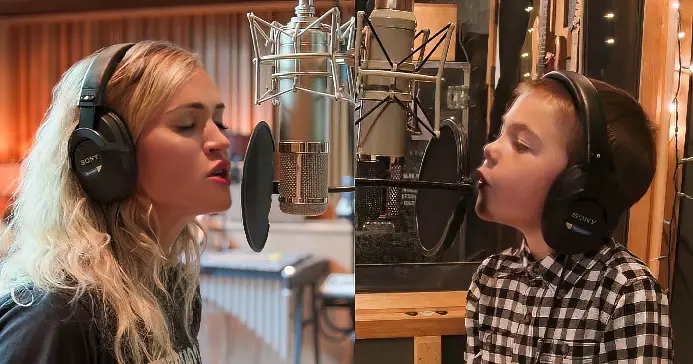 The Country superstar no doubt has wowed everyone with her past releases, but this is sure to excite the people. The 11th song on the album is a duet with her son Isaiah. The 5-year-old is singing non-other than "The Little Drummer Boy."
Carrie shares, she was a little skeptical about working with her son. However, once you get to hear, you know he did a great job. Furthermore, she thinks her son shares a remarkable resemblance to the boy in the story. It is releasing on 25th December. The album contains a few Christmas classics as well as her original tune.
Please press play and enjoy this mother and son duet and please share your thoughts about it in the Facebook comments.
If you enjoy this entertaining clip, kindly share it with your loved ones.