Weddings are memorable for the newlyweds and their loved ones by nature, but some are made even more exceptional by the surprises that arise on the day. Surprises make wedding anything but ordinary. In a day that's so fast and full of emotions, spouses steal away little moments, fill with some meaningful and sentimental things to surprise themselves. Surprises are most often totally unexpected by the bride. Although, after months of thorough planning, the bride who literarily knows what to expect on the big day, is one of the hardest people to surprise.
But a well-planned one could ruin her mascara with tears of love on her wedding day. A groom achieved this by inviting his bride's favorite artist for a live performance on their wedding day. It was time for the couple's first dance. The couple had chosen Mark Wills' Like there is no yesterday" special song for their dance. The recorded version was played while the couple danced romantically.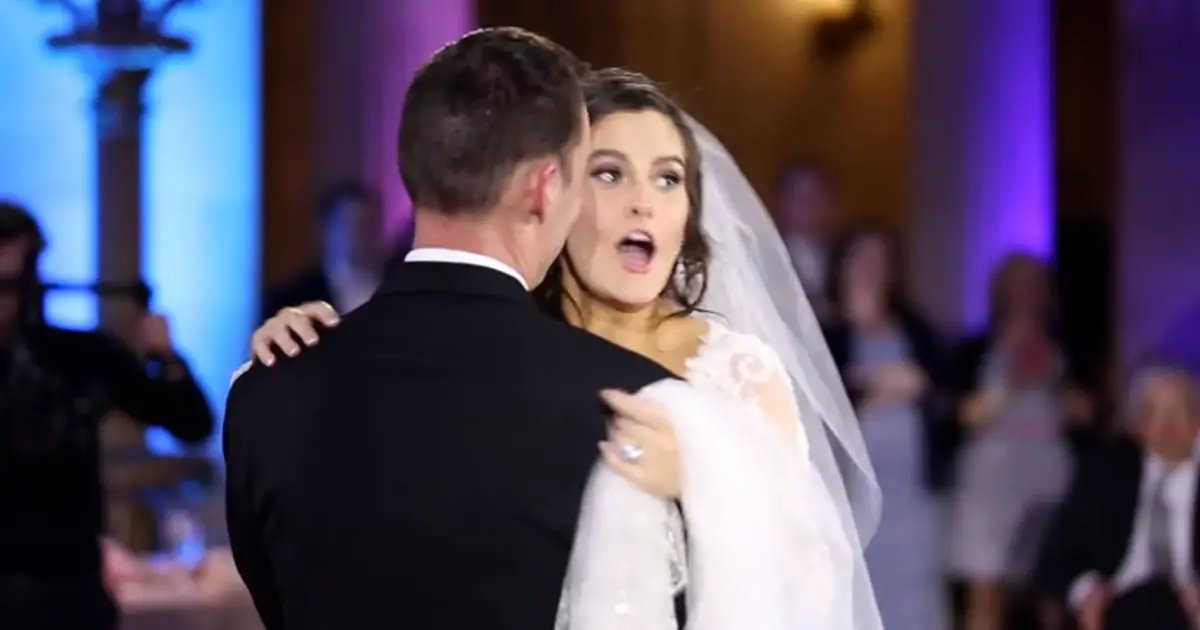 Suddenly, the DJ scratch sound effect filled the air as a decoy for bad sound recording. She taught their first dance was ruined. She got agitated and attempted leaving the dance stage. Her husband would let go of her. He calmed her down. Then the announcement goes: "We would replace this with its live performance". Then came the surprise. Mark Will mounted the stage, began performing.
It was all drama at first sight for the bride. Her reaction was epic. She screamed, jumped out of the stage, cried, and laughed. It was a mix of all the pleasant emotions that you can think of. Her groom made her day. See how submerged she was in tears.

What did you wish you did for your spouse on your wedding day? Share with us.
What do you think?