Dogs are known to be loyal companions and friends. They really make the best pets ever. But they are also the biggest clowns! When you get a dog, you get so much rolled into one—a friend, a guard and an entertainer. You can never really predict how they'll react to certain situations. For instance, the biggest dogs can get scared from their own reflections, while the smallest dogs can take the world head on!
The pooch in the following video is just a star. This handsome boxer is not just about looks. He has a certain charm about him that will make anybody fall in love with him. What's so special about him, you might ask. But wait till you see this video! He was hanging out with his family at the beach. One of them decided to give him a lemon, and it was brilliant.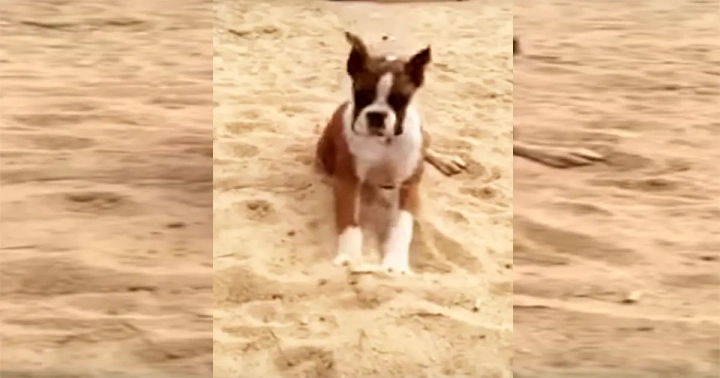 It must have been his first time tasting lemon. As soon as he took the first lick, he went absolutely bonkers! He must have been shocked by the tartness and sharpness of it. He kept jumping around and bobbing his head all over the place. It's really funny to watch him struggle with trying to understand what it was. He was really bamboozled by it, yet he kept going back for more.
If you love dogs, you will surely love them even more after watching this. If you're not a dog person, maybe you'll reconsider after watching this pooch! Watch the full video below and please leave us a Facebook comment to let us know what you thought!
Don't forget to hit the SHARE BUTTON to share this adorable video on Facebook with your friends and family.