Here's a feel-good performance at the Britain's Got Talent finale that wasn't part of competition but still had the audiences loving it.
"Sister Act" was a musical based upon a hit 1992 movie of the same name that regionally premiered in California but hit the big stage when it opened in London's West End in 2009 and Broadway in 2011.
It's about a singer, played by Whoop Goldberg, who goes undercover as a nun when she joins witness protection and ends up revamping their choir. It was a huge comedy hit, which led to the stage musical.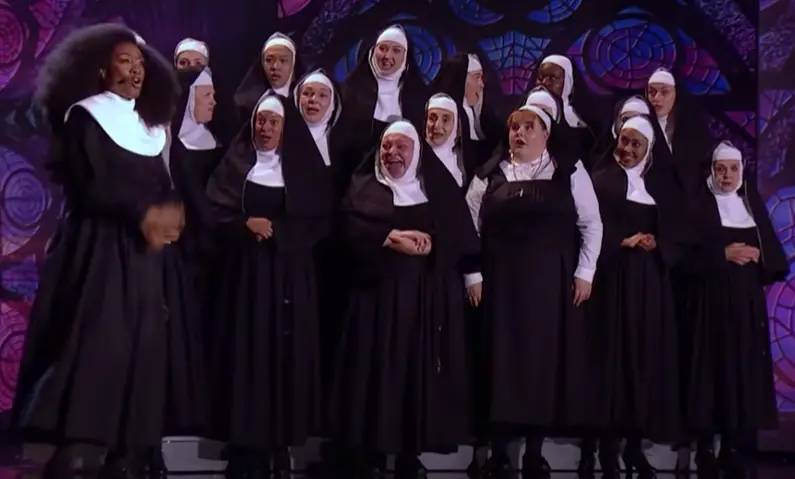 This staging at BGT is the cast of the upcoming West End revival of the play and, based upon this performance, it will probably be a good one.  It features Keala Settle, who starred in the movie The Greatest Showman.
This is well worth watching even though there's no prize at the end. Watch the full video below and please leave a comment on Facebook.
Please SHARE with your friends and family!