Britain's Got Talent is a British talent show competition in television that was created by Simon Cowell. BGT, as many would refer to it, is a part of the global Got Talent franchise, and the show has produced many talents since its release in 2007.
The franchise also has many great moments like the unexpected Susan Boyle, the ventriloquists Terry Fator and Darcy Lynne and a whole host of others. Well here's one from a few years back that is definitely worth taking a look at. Ben Langley from South Norfolk, England, says he entered the act at the urging of his two sons, who think he's funny. And it turns out he is!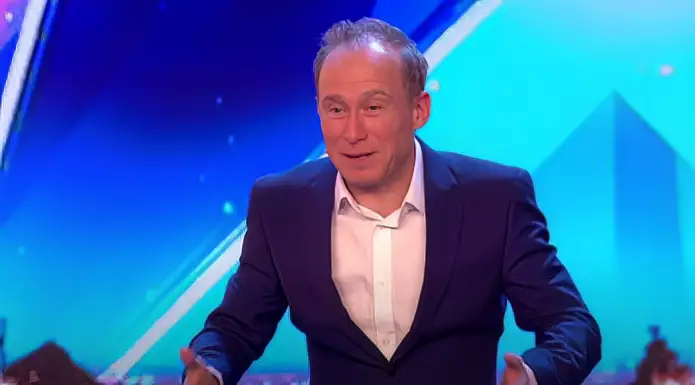 Ben's act is one of the strange ones because he doesn't do anything that you're expecting. Instead, it's a bit of a variety act where he has short clips of hit songs and shows you some lyrics that someone might mistake for the real ones. I mean, who hasn't looked at song lyrics and realized the are different than what you thought they were? 
Watch the full video below and please leave us a Facebook comment to let us know what you thought!
Don't forget to hit the SHARE BUTTON to share this video on Facebook with your friends and family.