Banana pancakes have been a favorite for many people for decades now. It is one of the easiest and most affordable recipes to try at home.
What's even better is, it tastes amazing. However, a Youtuber brings a slight twist to the regular recipe of banana cake. She makes sure the twist results in a better-tasting cake. The cake is very easy to make and does not take much time either.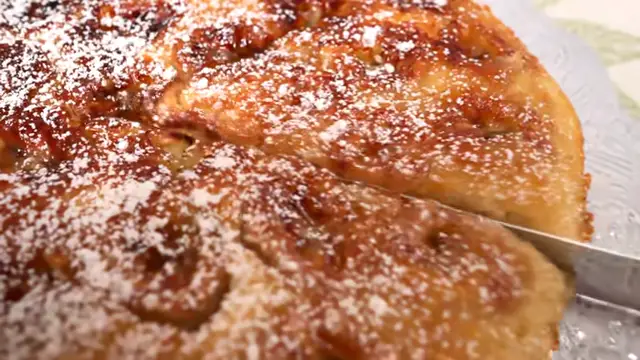 You will require basic and easy-to-find ingredients to make this. Just sprinkle some sugar, cut bananas, throw them in a pan, and pour some batter above it. Flip and serve! This recipe couldn't get any easier and more convenient.
You should definitely try this recipe at home. Watch the full recipe below!
Please SHARE with your friends and family!