Babies are the biggest blessings in the lives of their parents. The parents are just as big of a blessing for the babies too.
A video of an adorable 5-month-old went viral on the internet. This beautiful baby knew exactly how he should react when he heard his mom talk for the first time. This baby is Alex. Alex was deaf by birth due to several reasons.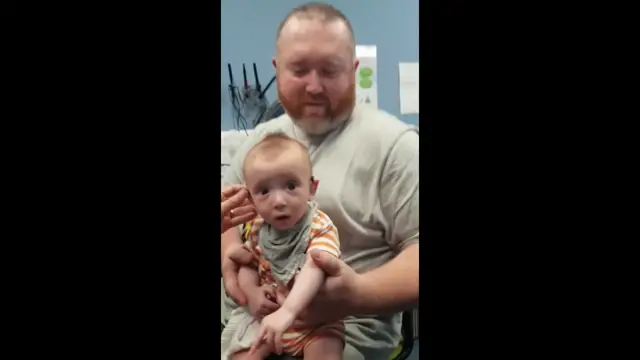 The parents always wished for him to hear and listen to all that the world had to offer. Sadly, their dreams were not possible until he was finally 5 months old. When his mom speaks to him for the first time, baby Alex has the most adorable reaction.
This video will surely make your day much better. Watch the full video below!
Please SHARE with your friends and family!