Whenever I come across an animal video, I immediately launch and hit the play button. And I am really glad I did so for this one! It is adorable beyond words! It features a baby elephant that can't get enough of his custom bathtub. He a clumsy one though, and the poor thing falls and slips down on several different occasions.
This little guy lives in Ayutthaya Elephant Palace & Royal Kraal in Thailand. His hilarious antics had everyone around him bursting in laughter. If you are having a bad day, this baby elephant will cheer you up in no time! He sure is a water fanatic, isn't he? I was cracking up when I saw him steal the pipe away and take it for himself!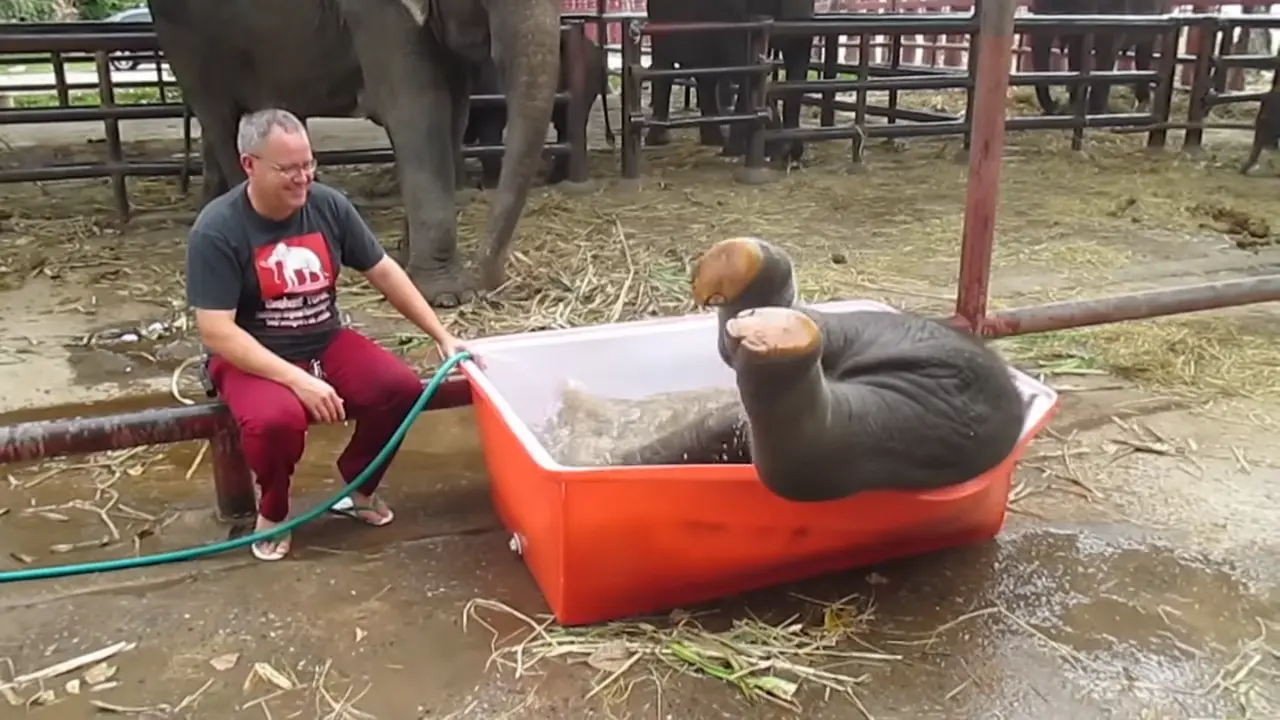 Watch this adorable video below! Did you love it? Let us know your thoughts about this video in the comments!
Please SHARE this funny video with your family and friends!