There are lots of talented people on the planet. And shows like Got Talent have provided them with a huge platform through which they can share their gift to the whole world. Lots of incredible acts that would have otherwise been snuffed out, have risen to the surface and taken the world by storm. The show has also seen countless strange acts, but that's not to say they aren't good. The video below features one of these strange yet truly amazing acts from Britain's Got Talent.
Anne Klinge's performance is going to leave you in awe. She might look ordinary at first glance, but this lady is incredibly talented. The skilled woman will make you laugh out loud by using just her feet! Sounds bananas, right? But wait till you see the video below! I seriously haven't seen anything like it before! The German native puts on a show unlike anything anybody ever imagined. I don't know what the judges were expecting when she started, but it was definitely not this!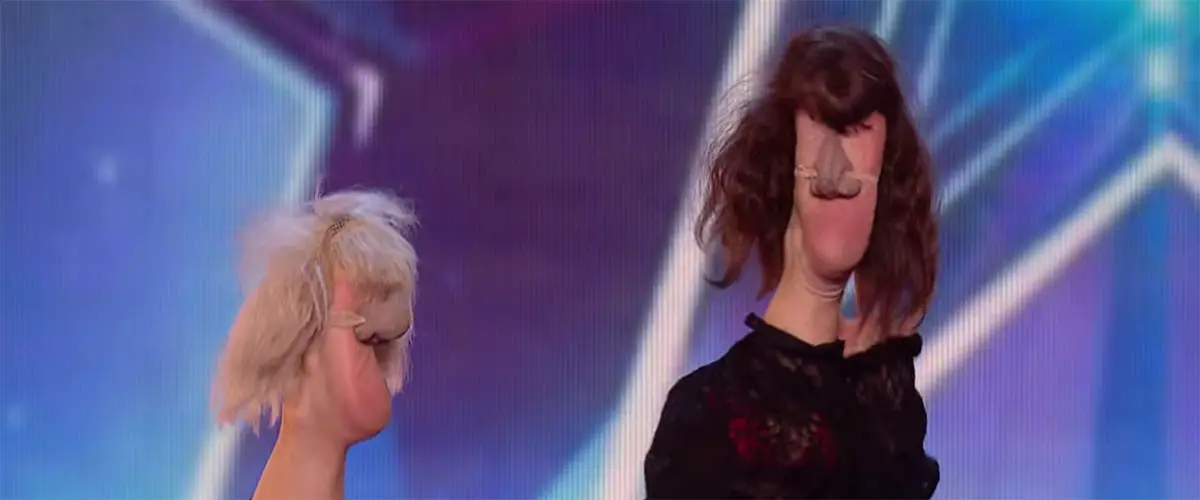 Klinge is a puppeteer and her legs are puppets! For this act, one of her legs portrays a man, while the other depicts a woman. Together they tell a hilarious love story that will leave you in complete stitches! Klinge's talent also ranges from operas to children's shows. Watch her jaw-dropping performance below! What did you think about this? Don't forget to share your thoughts in the comments!
Please SHARE this incredible performance with your friends and families!