"Duett Buffo di Due Gatti," which translates as "humorous duet for two cats" is a famous classical piece that is frequently performed as a concert encore. It is pretty interesting since the lyrics are entirely made of the word miau (meow).
The song is from a popular Italian comic opera of the same name, composed in 1825 by Gioachino Rossini. It is a lighthearted and humorous story of two cats, Pepel and Silvestro, who are competing for the affections of a female cat, Ninetta. The two cats sing a duet, involving witty and humorous lyrics, as they try to outdo each other. Eventually, Ninetta chooses neither cat, instead choosing a wealthy old tomcat for her husband. The opera ends with the two cats reconciling their differences and walking off into the night together.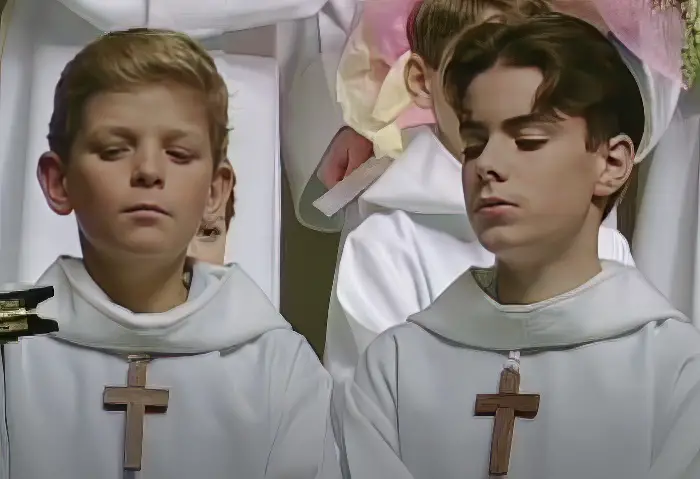 The boys that can be seen singing the video were a part of a group called Les Petit Chanteurs A La Croix De Bois (Little Singers Of Paris). The main two singers are Hyacinthe de Moulins and Regis Mengus. I am sure you are going to really enjoy this weird yet amazingly beautiful piece!
Watch the performance below and please leave us a Facebook comment to let us know what you thought!
Don't forget to hit the SHARE BUTTON to share this funny video with your friends and family.