Released in 1988, "Big" is a classic American comedy-drama film directed by Penny Marshall. The movie follows the story of a young boy named Josh Baskin, who makes a wish to be "big" and wakes up the next morning as a 30-year-old man.
Starring Tom Hanks as the adult Josh, "Big" explores themes of adulthood, identity, and the challenges of growing up. The movie was a critical and commercial success, receiving numerous awards and nominations, and has since become a beloved classic of the 1980s.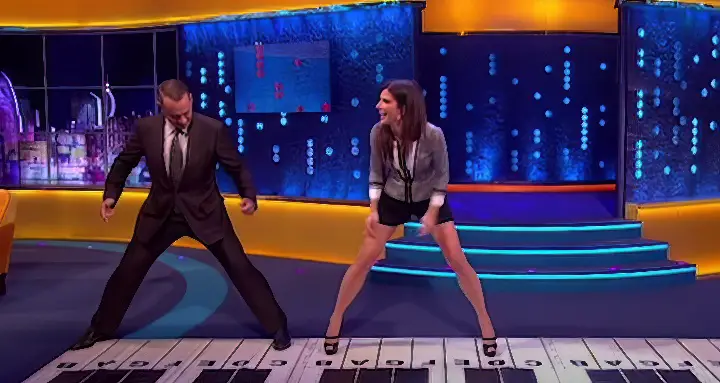 One of its most iconic scenes in the movie is when lead actor Tom Hanks plays a floor piano in a toy store. It was no surprise, therefore, that talk-show host Jonathan Ross wanted to re-create the scene when Tom Hanks is on his show. What is a surprise is how well fellow guest Sandra Bullock performs in heels!
From the reaction of the audience when they see the piano until Hanks and Bullock finish their routine, you'll enjoy this fun clip of two stars having fun like kids in a toy store! Watch the full video below and please leave us a Facebook comment to let us know what you thought!
Don't forget to hit the SHARE BUTTON to share this video on Facebook with your friends and family.