These days, TV show hosts try to recreate every epic moment from classic movies. The trend has been growing tremendously and if done with precision. The results can magnetize an influx of audiences. That's showbiz for you.
Therefore, it was no surprise when Jonathan Ross was eager to re-create the piano scene from the movie "Big." In the film, Tom Hanks is pitching the idea of a floorboard piano to a toy store. He is a small boy trapped in an older man's body.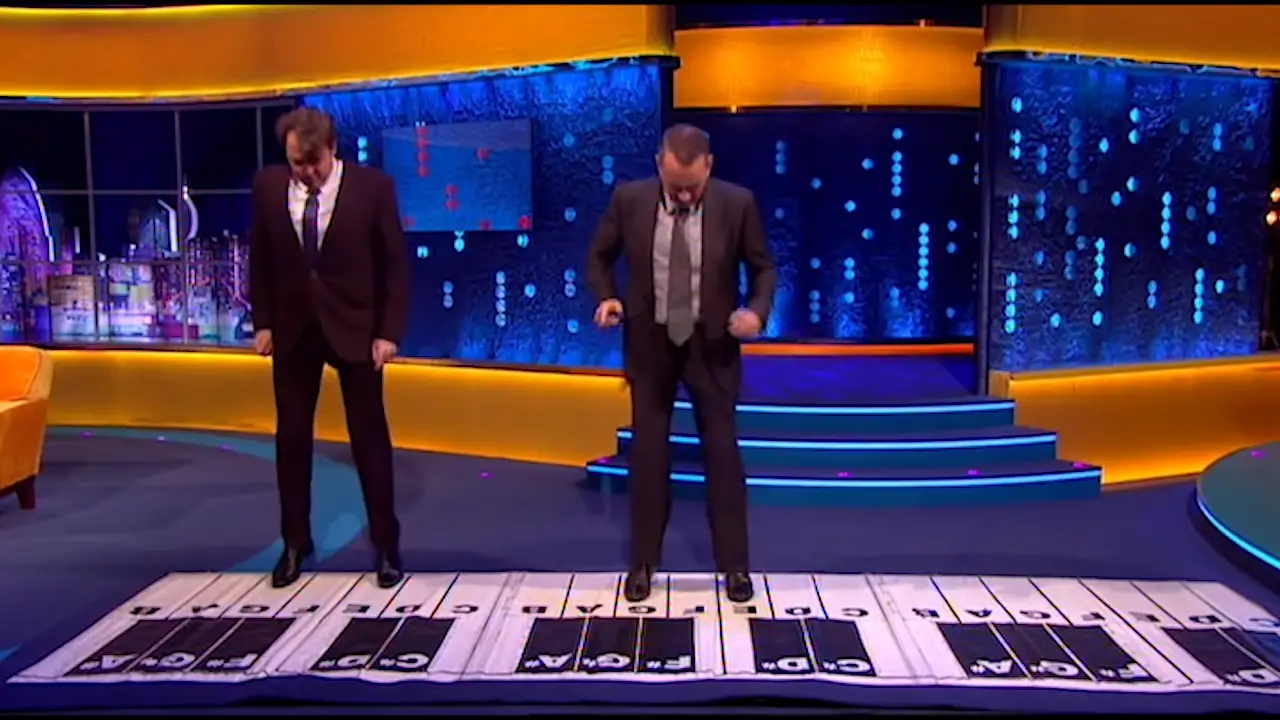 The perfect scene in the movie could be a result of countless re-takes. But Ross took him by surprise. Hence, a few mistakes were inevitable. Initially, Ross takes Hanks to the open area of the stage. There he reveals the optical illusion. Under the blend in carpets is a gigantic piano.
The reaction from the audiences once they realize the scene, they go nuts. The host and Hanks both jump on the piano board. The very first song they attempt is "Heart and Soul." The movie was released in 1988, so the rendition was not the very best.
It has been more than 25 years, folks. Nevertheless, the fun part only begins when Hanks and Sandra Bullock try to play chopsticks together. The starlet on heels plays the tune but stops on the last step to avoid any unwanted malfunction. Please press play and enjoy these hilarious attempts. Do share your thoughts on the feed.
If you really find the clip entertaining, kindly share it with your loved ones.
What do you think?