The movie "Big" has become a classic and one of its most iconic scenes is when lead actor Tom Hanks, who plays a small boy trapped in an older man's body, plays a floor piano in a toy store.
It was no surprise, therefore, that talk-show host Jonathan Ross wanted to re-create the scene when Tom Hanks is on his show. What is a surprise is how well fellow guest Sandra Bullock performs in heels!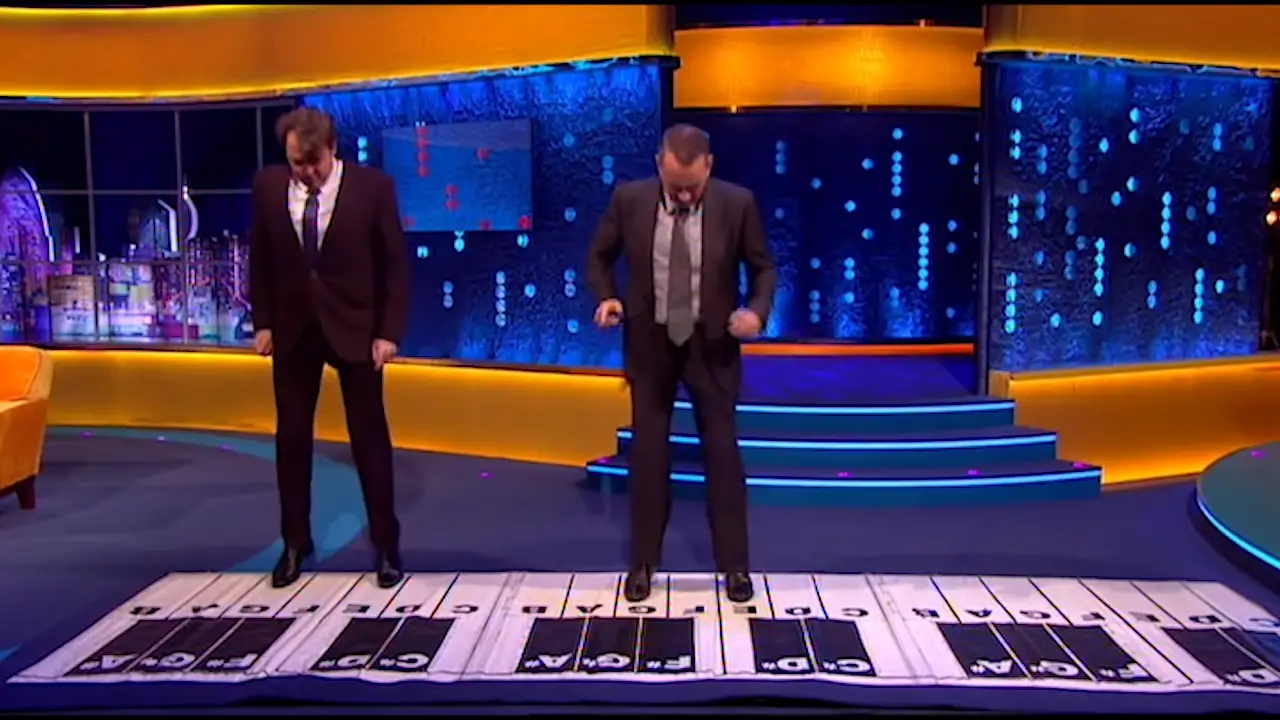 From the reaction of the audience when they see the piano until Hanks and Bullock finish their routine, you'll enjoy this fun clip of two stars having fun like kids in a toy store!
Press play to enjoy this fun and feel free to share your thoughts on the feed.
If you really find the clip entertaining, kindly share it with your loved ones.