"The Prayer" is probably one of the most beloved songs in the word. Andrea Bocelli and Celine Dion won the hearts of many people when they accomplished that flawless duet together. Over the years, the song has been covered by many other artists. But in my honest opinion, no one has ever been able to surpass the incredible Andrea yet.
In this clip, Bocelli shares the stage with an emerging young artist, Tori Kelly. This live performance was carried out in Seattle. You are going to get chills when you hear it yourself. Andrea is jaw-dropping as always, and Tori is also very fabulous. I could listen to this for hours on end! What a brilliant cover!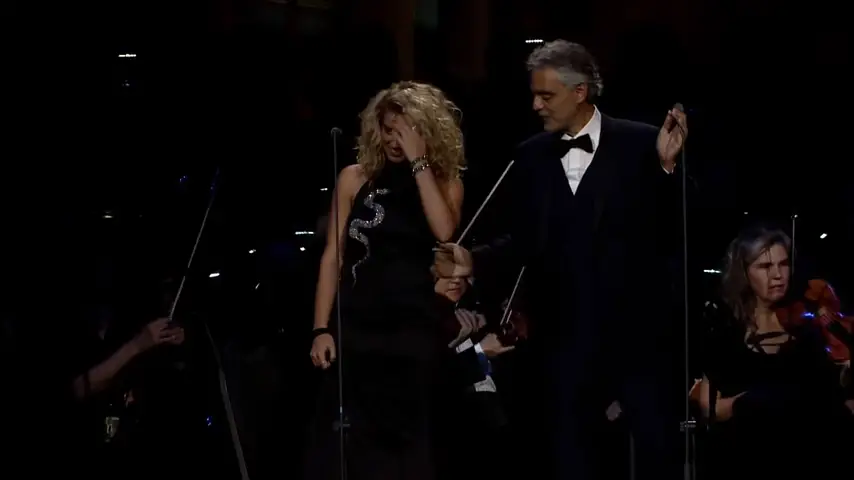 Watch this amazing duet below! Did you enjoy this as much as we did? Don't forget to let us know what you thought about it in the comments!
Please SHARE this amazing video with your families and friends!