Pole dancing is a form of dance that involves performing acrobatic tricks and sensual movements around a vertical pole. While often associated with strip clubs and adult entertainment, pole dancing has emerged as a popular fitness and performance art form in recent years, with competitions and studios dedicated to the practice.
The origins of pole dancing are somewhat unclear, but it is thought to have its roots in Indian and Chinese cultures, where men and women performed acrobatic dances around wooden poles. It wasn't until the 1920s that pole dancing began to be associated with the burlesque scene in America, where performers would use poles as props in their acts.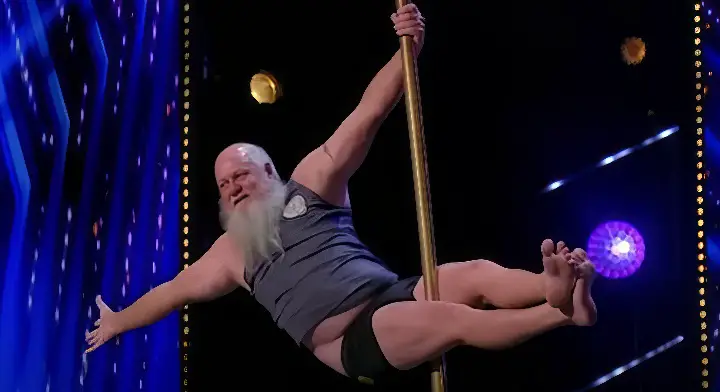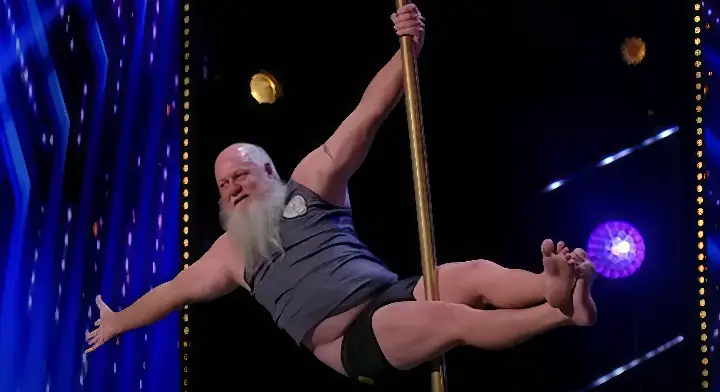 So we probably shouldn't be so surprised when we see a man pole dancer. But, of course, we are–especially when the man is a 61-year-old grandfather dressed in tight skivvies! When Allan Reinikka from Rockhampton, Australia, stepped onto the stage, he definitely broke all the stereotypes.
Tongue-in-cheek, David Walliams immediately stands and claps for him, but he other judges (and the audience are slightly confused). One judge asks, "are you going to snap that pole in two or are you going to dance on it?" By the time it's over, however, it is quite a bit of fun and I think everyone is impressed with Allan's strength! Watch the full video below and please leave us a Facebook comment to let us know what you thought!
Don't forget to hit the SHARE BUTTON to share this video on Facebook with your friends and family.