Disney's The Lion King is most commercially successful musical of all time, winning six Tony Awards including Best Musical, and grossing over $9 billion worldwide, making it the highest-grossing Broadway production of all time. It is based upon the 1994 movie of the same name and it has music by Elton John and lyrics by Tim Rice.
The innovative production, with cast members donning amazing costumes that combined live action with puppetry, all designed by director Julie Taymor, changed the way modern musicals are presented. The show has become a cultural phenomenon, inspiring spin-offs, parodies, and even a live-action remake of the original film.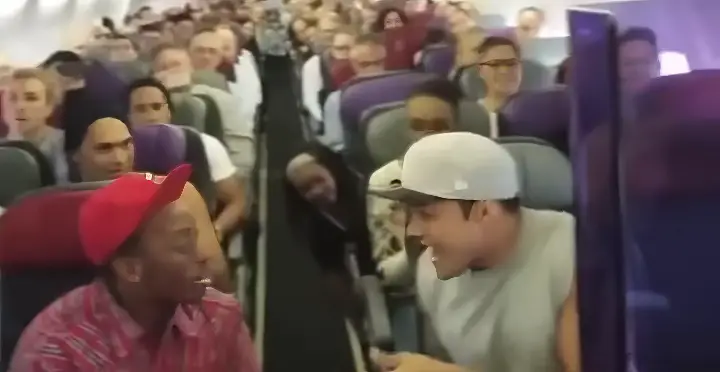 The Lion King plays all over the world and there are multiple touring companies. So this video shows what happened when the Australian touring company was on it's way home to Sydney from a show in Brisbane. They decided to treat the plane to an impromptu performance of the signature song from the play, "The Circle of Life."
The entire plane soon has their phones out filming and some little kids even come up from the back of the plane to watch more closely. This is truly a treat! Watch the full video below and please leave us a Facebook comment to let us know what you thought!
Don't forget to hit the SHARE BUTTON to share this video on Facebook with your friends and family.