Prepare to be captivated by the mesmerizing performance in the video embedded below. This particular clip showcases a turning point in the career of a then-unknown singer, Adam Lambert, during his time on the renowned TV show American Idol. Lambert, who had already made it to the final eight contestants, delivered a rendition of a classic song that would forever change his trajectory on the show and in the music industry.
The song in question is "Mad World," originally by Tears for Fears. Lambert's hauntingly beautiful cover of this classic tune managed to electrify the audience and judges alike. The raw emotion and vocal prowess he displayed during this performance not only earned him a standing ovation but also catapulted him into the coveted "front runner" status on American Idol.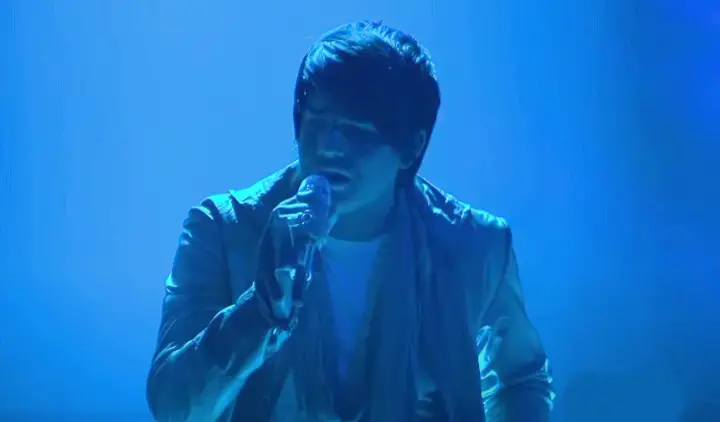 For those unfamiliar with the history of "Mad World," it was first released in 1982 by the British band Tears for Fears. The song quickly gained popularity for its melancholic lyrics and haunting melody, making it a classic hit. Lambert's interpretation of this song, however, added a fresh and unique twist that resonated with both the younger and older generations of viewers.
Adam Lambert's journey on American Idol is a testament to the transformative power of a single performance. His rendition of "Mad World" not only showcased his exceptional talent but also highlighted his ability to connect with the audience on a deep emotional level. This performance, as you will see in the video below, was a defining moment in Lambert's career, paving the way for his subsequent success in the music industry. Watch the video below and please leave us a Facebook comment to let us know what you thought!
Don't forget to hit the SHARE BUTTON to share this video on Facebook with your friends and family.