Here's a video that would just be an ordinary conversation between a boy and his grandfather but becomes extraordinary because of one precocious little five-year-old.
Who doesn't love a thick southern accent? It reminds me of the farm life in all its glory. The winds have a distinctive smell and the path feels close to home for many. It is true that one could easily get lost in some rural areas of America. But don't worry anymore, Jake Boone is here to help. During one fine morning recently, Jake's grandparents came for breakfast. Due to heavy traffic, the grandparents arrived a little late.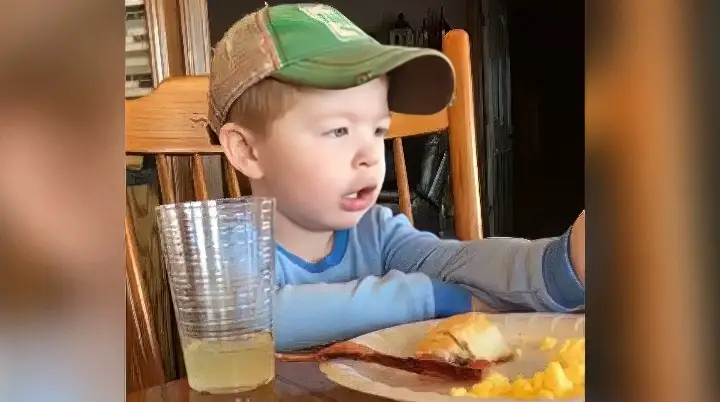 So the ever-helpful Jake wanted to give Grandad some instructions that would allow him to slip away from the busy road. In the clip, the toddler seems focused. He even has a lot of ideas regarding the miles too. But regardless of whether Jake's instructions are right or not, this clip is just too cute not to pass on.
Watch the full video below and please leave us a Facebook comment to let us know what you thought of young Jake and if this conversation reminds you of any moments with your grandparents!
Don't forget to hit the SHARE BUTTON to share this video on Facebook with your friends and family.