Tears of joy were shed when a loving couple from Bremen, Ohio, Schon and Jeannie Miller, presented their parents with a surprise. Schon was aware that, at 87, his parents would need all the assistance they could get. He knew exactly how to solve it.
At the age of almost 90, they need extra care for even the basic needs like, eating, going on a walk, bathing, and even sleeping.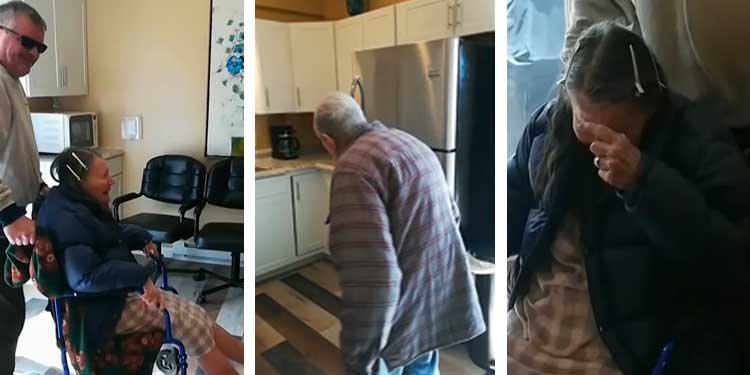 At first, Schon wanted to find a house with an in-law suite because it seemed like the best option. This is an independent housing unit such as a bedroom or one-bedroom apartment that's directly connected to the family home. Where elderly family members enjoy living in comfortable places near their loved ones.
When that option wasn't available, he thought of settling them on a nursing home. But that was the last place he wanted his parents to wind upon. So, he thought the best thing to do is, live as a great big family again. Where Schon will be in constant love of their parents and parents will be in the constant care of him… It was a win-win situation.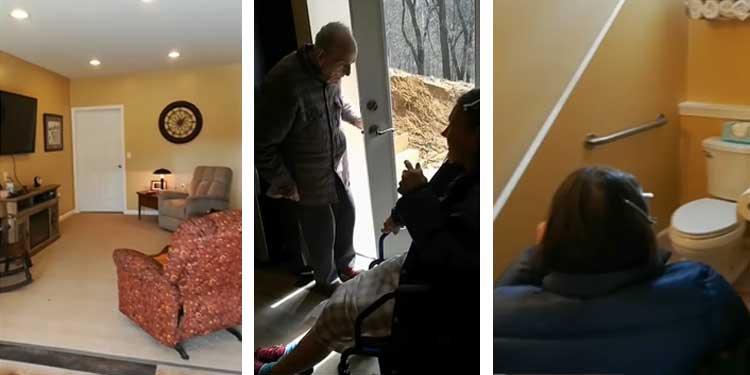 They carved out a basement suite for his parents. So they can have everything they need, they gave the place a complete overhaul and furnished it with plenty of storage. Guests are able to relax on the sofas.
They have an enormous TV, so they can entertain themselves with it. They even made a pretty comfortable bathroom. See for yourself in this video.
Don't forget to share it to your friends and family…