New Zealand is not only famous for its magnificent landscapes, but it is also quite popular for the insane number of sheep found there. Did you know that the sheep outnumber humans on a ratio of 6 to 1 in this island nation? The video below shares a stunning sight as hundreds of sheep are herded through green pastures.
This gorgeous clip was recorded by an aerial photographer and qualified pilot called Tim Whittaker. The amazing footage shows hordes of sheep stampeding their way across a field, being rounded up by dogs as they migrate to a new field. The whole thing looks very unreal! I haven't seen anything like it before!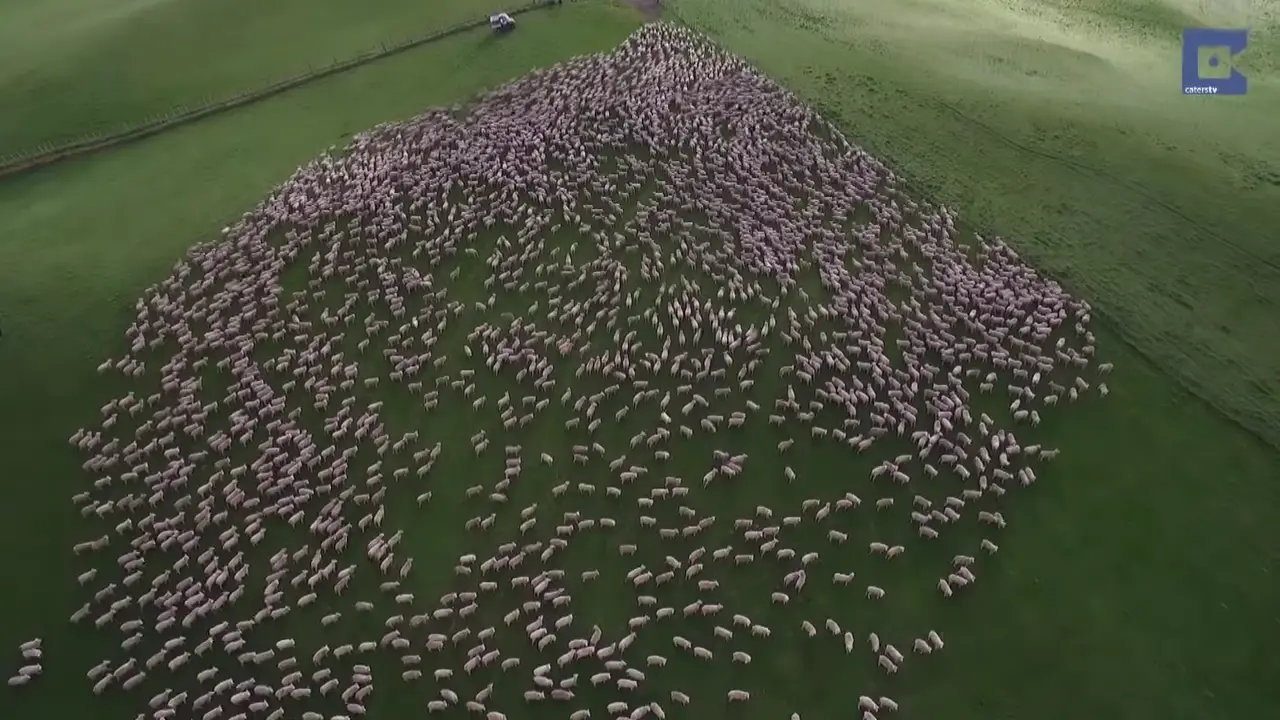 Watch this mind-blowing video below! Did this leave you amazed? Be sure to share your thoughts with us in the comments section!
[ytvid id="tDQw21ntR64″]

Don't forget to SHARE this incredible video to your families and friends!!