Christmas celebrates the birth of the Christian god who came to rescue mankind from the "curse of the Torah." The first recorded date of Christmas was on December 25th was in 336AD, during the time of the Roman Emperor Constantine. It is celebrated all over the world now, by Christians and non-Christians alike.
The 12 Days of Christmas start on Christmas Day and last until the evening of the 5th January – also known as Twelfth Night. Christmas, also sometimes known as Xmas, is just around the corner. Many people, especially little kids are really excited for it. They are eagerly waiting for Santa Claus. As this serene video shows, he is nearly there! Don't worry kids Santa is on his way!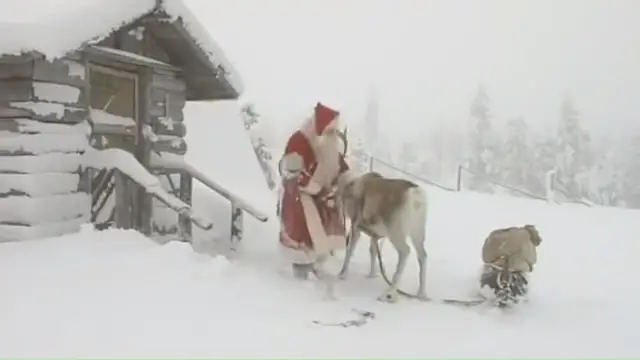 Watch this beautiful video below! It let amazingly depicts Santa's journey doesn't it? Let us know about your thoughts in the comments!
Please SHARE this peaceful video with your friends and families!