We've seen some surprising acts on the Got Talent shows, but here's one I'll wager is completely unique in your viewing experience.
Meet the Ruby Red Performers, formed by (of course) Ruby. This group of 14 British women ranging from age 25 to 64 is clearly going for the element of surprise. Their original "cleaning woman" outfit and slow, deliberate movements don't impress any of the judges or audience.
Simon is clearly annoyed and actually buzzes out early. Other judges roll their eyes and no one in the audience is impressed. Then, the music changes and the women shed their cleaning-woman dresses, dancing only in slips and stockings–and things suddenly become very interesting.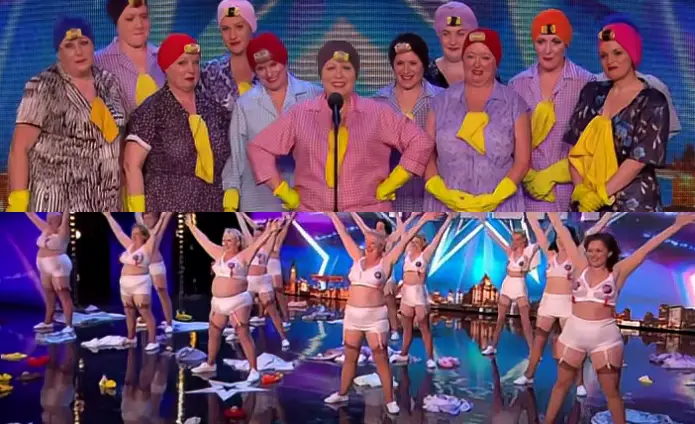 But the fun really starts as the music–and their outfits–change for a third time. These powerful, confident women really show their stuff when they strip all the way down to lingerie that includes British tassles!
This is so fun to watch, particularly because these women show age is a number and fun is what you make of it. Watch the full video below!
Please SHARE with your friends and family!