We're all used to seeing pumpkin pie on the table for Thanksgiving dessert, but here's a variation you might want to try–maybe it won't replace the pie but it's kind of great to give people choices!
There are lots of pumpkin cheesecake recipes out there but I picked this one because it was quick, easy and didn't involve a pan of water and an oven.  It starts with a delicious-looking crust (that I would spice up by substituting ginger snaps) and follows with a delicious cream-cheese-and-pumpkin filling that you can almost taste just by watching the video.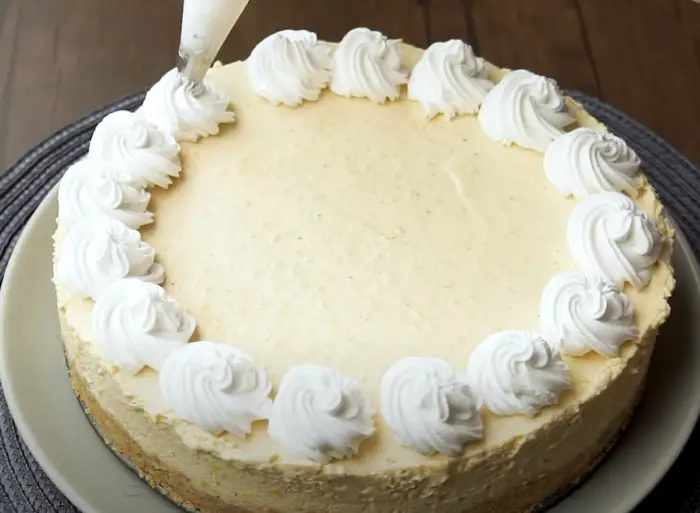 Here's the crust ingredients:
2 cups (200g) cookie crumbs* (gingersnap are great)
1/4 teaspoon each: ground ginger and ground cinnamon
6 Tablespoons (85g) unsalted butter, melted 1/4 cup (50g)
granulated sugar or brown sugar (packed)
And here's what's in the filling:
two 8-ounce blocks (450g) full-fat cream cheese, softened to room temperature
1 cup (227g) pumpkin puree
3/4 cup (90g) confectioners' sugar
1/4 cup (50g) brown sugar
1 teaspoon pure vanilla extract
2 teaspoons pumpkin pie spice
1/2 teaspoon ground cinnamon
1/8 teaspoon salt
1 container whipped topping
You'll need to make it in advance because it has to chill (and the crust has to freeze) but all in, it only takes about 30 minutes from start to finish!
Watch the full video recipe below!
Please SHARE with your friends and family!