The hit musical Wicked has captured the hearts of theatergoers around the world since its debut on Broadway in 2003. The show is a prequel to The Wizard of Oz and tells the story of two unlikely friends, Elphaba–AKA the Wicked Witch of the West–and Glinda, the Good Witch of the North. With its soaring music, dazzling costumes, and inventive staging, Wicked has become a modern classic and one of the most successful and beloved musicals of all time.
One of the most iconic songs from the musical is "Defying Gravity", sung by Elphaba as she defies the rules of society and sets out to pursue her dreams. The song's powerful message of empowerment and self-discovery has resonated with audiences of all ages and backgrounds, making it one of the most popular show tunes of recent years. It has been covered by countless artists and has been used in movies, TV shows, and commercials, cementing its status as a cultural touchstone and an anthem for anyone who dares to dream big.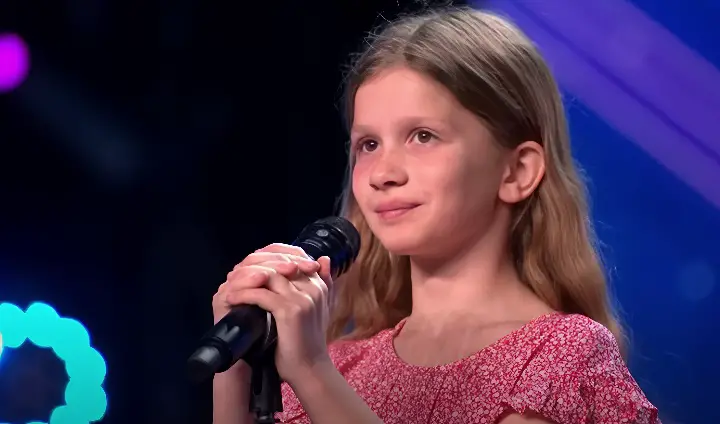 And so it's incredibly appropriate as the Britain's Got Talent audition song for 11-year-old Olivia Lynes, who dreams of performing on the London West End stage. Her mother and Nanny apply for her to perform and, somewhat strangely, she gets a special acceptance in person from judge Amanda Holden.
Once she arrives at the show, the prospect of performing looms large and little Olivia is clearly nervous (even though, if you'll look close, you'll see she's wearing ruby slippers). She even stumbles just a hair in her first couple of lines. But after that, like the Kansas tornado, she rises up and blows the roof off of the place! And to top it off, she gets Amanda's golden buzzer! Watch the amazing, emotional video below and please leave us a Facebook comment to let us know what you thought!
Don't forget to hit the SHARE BUTTON to share this video on Facebook with your friends and family.