Often, dogs are considered to be a man's best friend. But in the video, the woman and the cat also have a pretty good relationship. The adorable cat purrs as the lady is singing the song and it's the cutest thing ever.
She also has a dog who listens to her attentively as she sings. The dog sits in the lady's lap and slowly starts falling asleep. The wonderful song became a lullaby to the cutie. The woman seems passionate about her singing. She sounds youthful and feels happy to sing this cover song.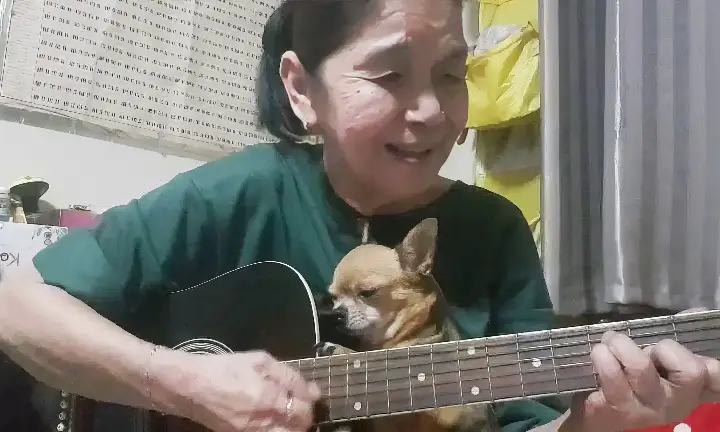 This song has a calm tone to it and can help cure anxiety as well! The lady has a smooth and composed persona, and it never fails to bring a smile on your face. It's hilarious to see the little pup invested in the song, the classic from the 1940s called "You Are My Sunshine." Among the most well-known covers of the song are those from Gene Autry and Johnny Cash.
It feels like she believes every word sung to her. Watch as this beautiful woman sings a beautiful song. Watch the full video below and please leave us a Facebook comment to let us know what you thought!
Don't forget to hit the SHARE BUTTON to share this video on Facebook with your friends and family.