If you're a fan of classic movies and love to dance, then you're in for a treat with the video below. It's a mashup of some of the most iconic dance scenes in film history, set to the upbeat tune of Kenny Loggins's "Footloose." The video features some of the greatest dancers of all time, including Judy Garland, Fred Astaire, Gene Kelly, and Ginger Rogers, as they show off their incredible moves in some of the best movies ever made.
Watching this video is like taking a trip down memory lane, as it showcases some of the most memorable dance moments in film history. From the elegant ballroom dancing of Fred Astaire and Ginger Rogers in "Top Hat" to the energetic tap dancing of Gene Kelly in "Singin' in the Rain," there's something for everyone in this mashup.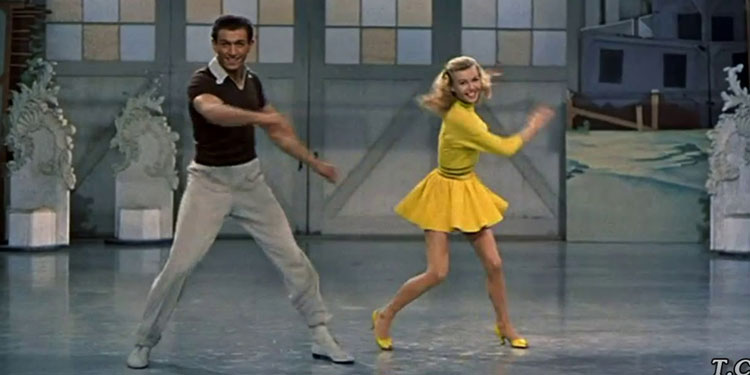 One of the highlights of the video is the inclusion of a clip from the 1984 movie "Footloose," which features Kevin Bacon cutting loose in an abandoned warehouse. The scene has become one of the most iconic dance moments in movie history and is still beloved by fans today.
Overall, this video is a celebration of the art of dance and the incredible performers who have brought it to life on the big screen. Whether you're a fan of classic movies or just love to dance, you're sure to be entertained by the incredible moves on display in the video below. Watch the video below and please leave us a Facebook comment to let us know what you thought!
Don't forget to hit the SHARE BUTTON to share this video on Facebook with your friends and family.