Nature can be wonderful to witness but sometimes it can be downright scary, too, especially when it turns violent.
In this video clip, videographer Boo Freeman captures what could be a terrifying image: a gigantic waterspout just off the beach in Destin, Florida. Destin is a heavily-attended tourist beach, as evidenced by all the beach chairs and umbrellas in the foreground.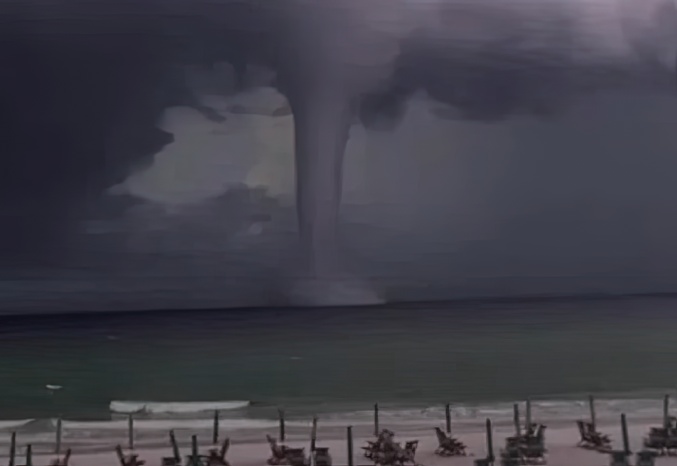 What's worse is that this clip was shot the second week in August–still prime tourist season, when there would normally be hundreds of people on the beach and in the water. Luckily the beach had been cleared and we can watch this from inside a building!
Watch the full video below and tell us in the comments about your scariest nature moment.
Please SHARE with your friends and family!