MCU Phase 4 is no longer a speculation. Marvel has revealed the mouth-watering lineup for the next stage. We're now left with the task of looking deeper to connect the dots.
The Marvel Cinematic Universe never ceases to leave fans racking their brains, wondering what's next.
Despite Marvel Studios president Kevin Feige making the official announcements –listing the Marvel movies set to hit cinemas, there's still a need to do a Thorough Breakdown of Everything We'll see in Marvel's MCU Phase 4.
Followers of the MCU know there's usually a big climax at the end of every Phase –like we saw with Avengers: Endgame in Phase 3. But scanning through the lineup, there's no promise of a grand finale that brings everything together. It explains why  Marvel Phase 4 will only last for the next two years. Yes, it's short.
Grab a popcorn and come with us as we take an incisive look at the heroes, heroines, villains and release dates for each of the five movies and original series promised in MCU Phase 4.
1. Black Widow will welcome us to 2020's summer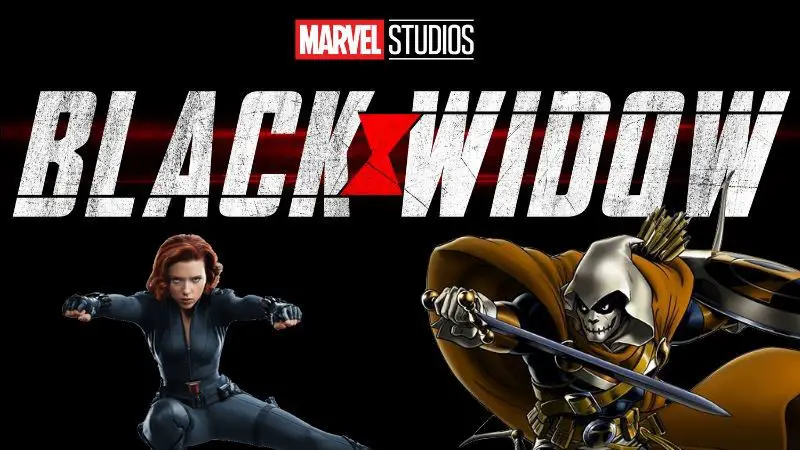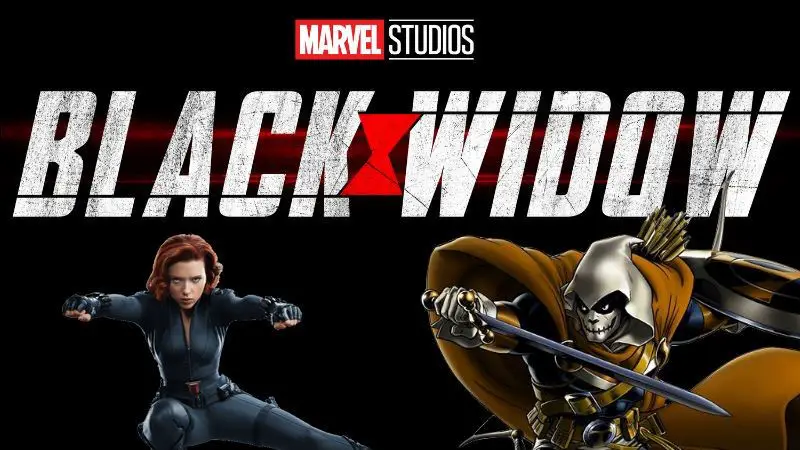 From the massive lineup released by Marvel, only Black Widow had a short trailer footage to wet fans appetite. Because the movie has already been in production for 30 days.
Black Widow is officially a go!
Here are a few things everyone should know about the movie:
Scarlett Johansson will play the lead role in Black Widow. This puts the bed the rumors about whether she (Natasha Romanoff) came back to life following her sacrificial death to get the Soul Stone in Avengers: Endgame.
 

Johansson is joined in the Black Widow cast by stars such as Florence Pugh (Yelena), Rachel Weisz (Melina), David Harbour (Alexei, the Red Guardian), and O-T Fagbenle (Mason).

The Taskmaster will be the main villain in Black Widow. That's another interesting reveal because (with Yelena involved) it tells us just how much violent fighting to expect in this movie. Will Taskmaster use Black Widows skills against her? We just can't expect anything less.
The movie will be directed by ace director Cate Shortland.
Black Widow will grace cinemas on May 1, 2020. It makes the movie a prequel to Captain America: Civil War.
2. Sky-high anticipation for The Eternals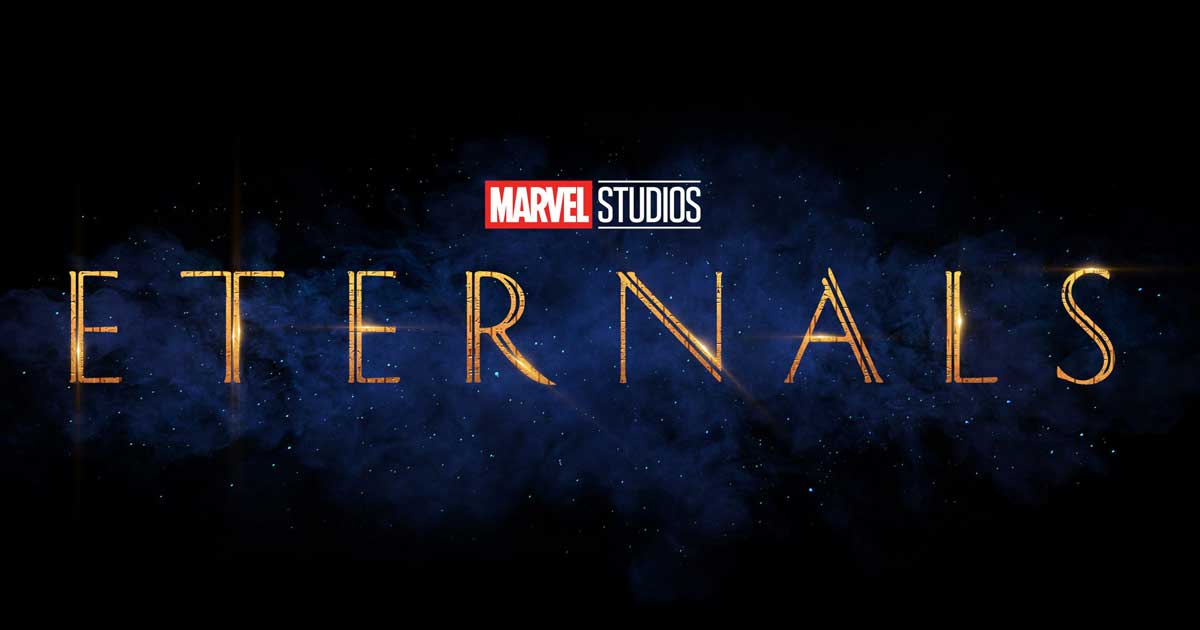 Created by Jack Kirby, we can't wait to see what the MCU has in store for us in The Eternals. Regardless, Feige's revelation at Comic-Con hints of another Marvel blockbuster.
Those of you who follow the comics might have a hint of what the movie is about. We'll give a quick breakdown for other the strict MCU fans.
The Eternals are people from a cosmic race with super-human abilities, powers and highly-advanced survival skills. They were created and given those immense powers by cosmic gods known simply as Celestials. Good thing though, Eternals are known to be a peaceful race.
Some basic information about the movie:
Superstar actress Angelina Jolie will make her MCU debut in The Eternals as Sersie. Obviously, we can't wait to see what the Tomb Raider and Salt star brings to the table. She'll play the role of Thena by the way.
 

Stars like Richard Madden known for his role in Game of Thrones will play Ikaris, Brian Tyree Henry (Phastos), Lia McHugh (Sprite), Don Lee (Gilgamesh), Kumail Nanjiani (Kingo) and Lauren Ridloff (Makkari) star in the movie.

The Eternals is only just making its debut in the MCU. Surprisingly, Kirby created the idea around 1976 in The Eternals #1, and it was popular in the comics then. But it never garnered enough support to climb the ladder of Marvel's screen projects. Over four decades later the idea has finally broken through.
Chloe Zhao will direct the movie.
The Eternals will start showing in theatres on November 6, 2020.
3. Shan-Chi and the Legend of Ten Rings brings an end to winter 2021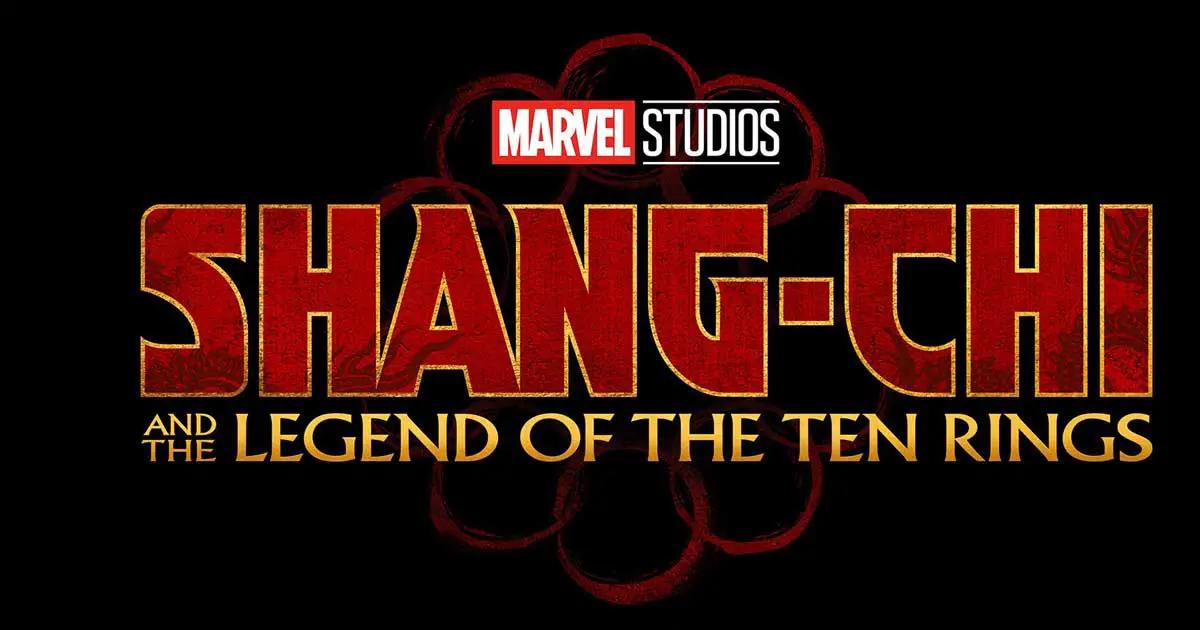 As 2021's winter begins to fizzle out MCU's first movie of the year will begin screening in cinemas. We're talking about the movie Shang-Chi and the Legend of The Ten Rings.
There's still some myth around what Shang-Chi is about. We can get some inference from the subtitle: The Legend of the Ten Rings. It's very likely this would be the MCU first single movie about the evil organization known simply as 'Ten Rings'. The organization once tried to buy the Yellowjacket serum from Darren Cross in Ant-Man. They even went as far as kidnapping Iron Man at a time.
The main villain of the movie is Mandarin [the Real Mandarin] –leader of the Ten Rings. The movie's hero Shang-Chi played by Simu Liu will have to battle the Ten Rings. It'll be interesting to see the hero trace his origin back to the organization.
Key facts to know about Shang-Chi and the Legend of The Rings:
We already mentioned Simu Liu will play a lead role in the movie. But do you know him? The actor isn't really that popular. Actually, the Chinese-Canadian movie star only has 50k followers on Twitter.
 

Last year he managed to get the big role by messaging Marvel on the social networking platform.Liu will deliver Shang-Chi alongside Awkwafina (from Crazy Rich Asians). Tony Leung will play the villain Mandarin.

Shang-Chi and the Legend of The Rings will be directed by Destin Daniel Cretton.
The movie hits the big screens on February 12, 2021
4. Doctor Strange confirms there's a Multiverse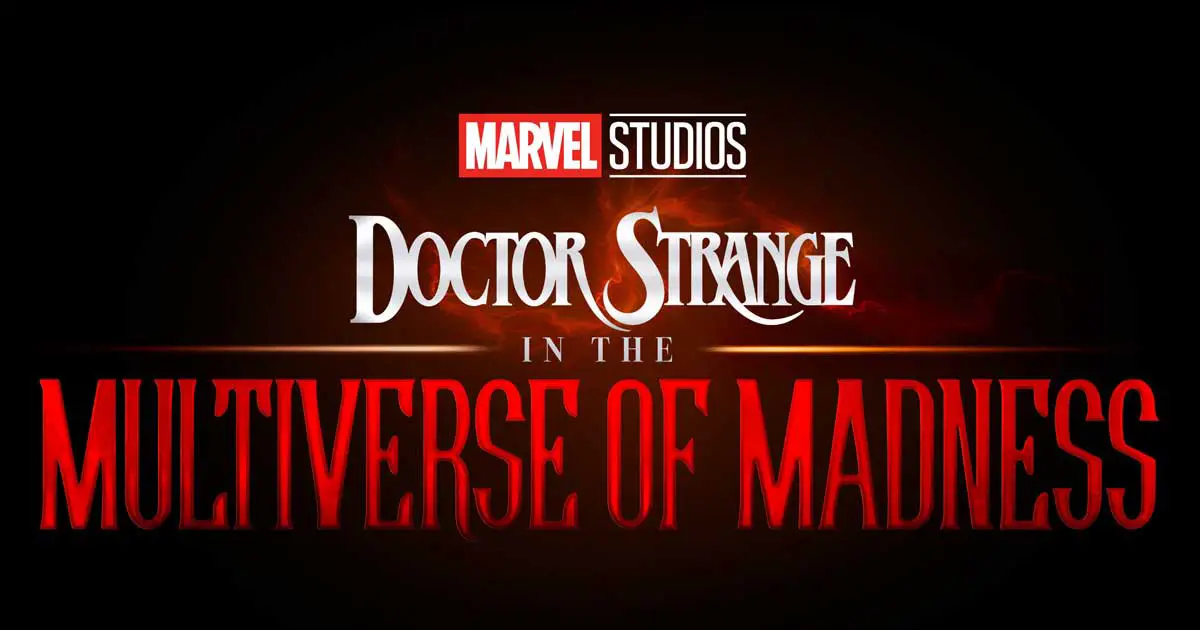 It's been three years since we saw an individual sequel of Doctor Strange in the MCU. It explains why fans were certain of seeing a Doctor Strange movie in MCU Phase 4; they certainly weren't disappointed.
What we couldn't have expected was the big revelation that followed the subtitle: Multiverse of Madness. It confirms our earlier speculation about the existence of a multiverse in the MCU. Turns out Mysterio wasn't really lying about it in Spider-Man: Far From Home.
There's great interest in the plot of this new Doctor Strange movie. What will the famous doctor and sorcerer be up to in the Multiverse of Madness? Perhaps Dr Strange is about to show us the infinite possibilities in the world of alternate realities.
Anyhow, Doctor Strange in the Multiverse of Madness is confirmed as the first Horror film we'll be seeing from Marvel. This movie has everything it takes to be a billion-dollar blockbuster.
Key facts you'd want to know about Doctor Strange in the Multiverse of Madness:
Benedict Cumberbatch will reprise his role as Doctor Strange. He'll be joined by Elizabeth Olsen who'll co-star as Scarlet Witch. Her appearance assures fans of some textbook comic magic in this movie.
 
Another inference from Olsen's appearance is there'll be a link between Doctor Strange in the Multiverse of Madness and WandaVision – the upcoming show in Disney+ Series which we'll talk about later.
Nightmare is the confirmed villain for this movie. Quite fitting for our first MCU horror movie.
Scott Derrickson is returning to direct the film.
Marvel confirmed the movie will be out in cinemas on May 7, 2021
5. Thor 4: Love and Thunder brings an end to 2021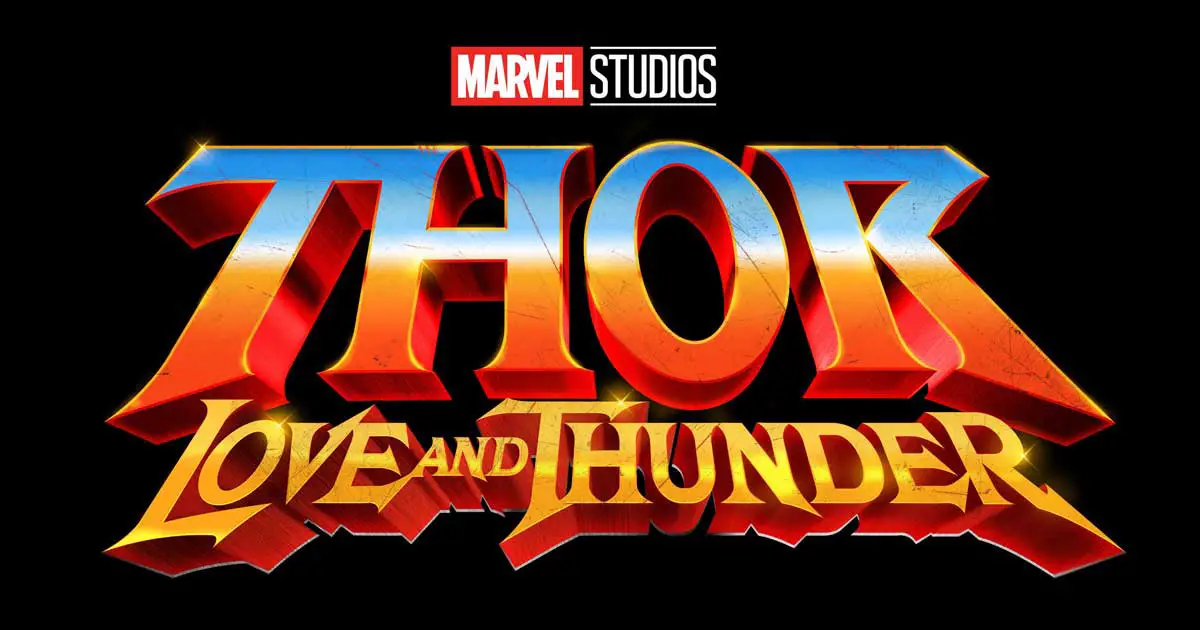 Who wouldn't love to see Thor? Yes, Thor is back! The MCU confirmed at Comic-Con that Thor: Love and Thunder will be the fourth sequel in the 'Thor' multi-billion-dollar franchise. Most predictions got this one absolutely spot on. Smashing logo, by the way.
In Love and Thunder, we've been promised to see something we've never seen before on the big screens: Thor will relinquish his powers to the goddess of Thunder Jane Foster – meaning she'll become worthy to wield the Hammer.
We'll like to see Foster's body (suffering from breast cancer) can withstand the effects of wielding the most powerful hammer in the universe. That's if Marvel decides to do the cancer part.
Important things to note about Thor: Love and Thunder:
Chris Hemsworth reprises his role as Thor. Natalie Portman stars as Jane Foster (the Mighty Thor, goddess of Thunder) while Tessa Thompson plays the big role of Valkyrie.
Taika Waititi will direct the movie
Thor: Love and Thunder will be on screens from November 5, 2021.
From the Disney plus Series For MCU Phase 4
It's a new feature from Marvel Studios but it's certainly a welcome addition. Marvel has launched an MCU-based TV series for Disney+. These series will begin showing in the fall of 2020.
The lineup for the Disney+ series is nothing short of mouth-watering. We'll be talking about that next.
6. The Falcon and the Winter Soldier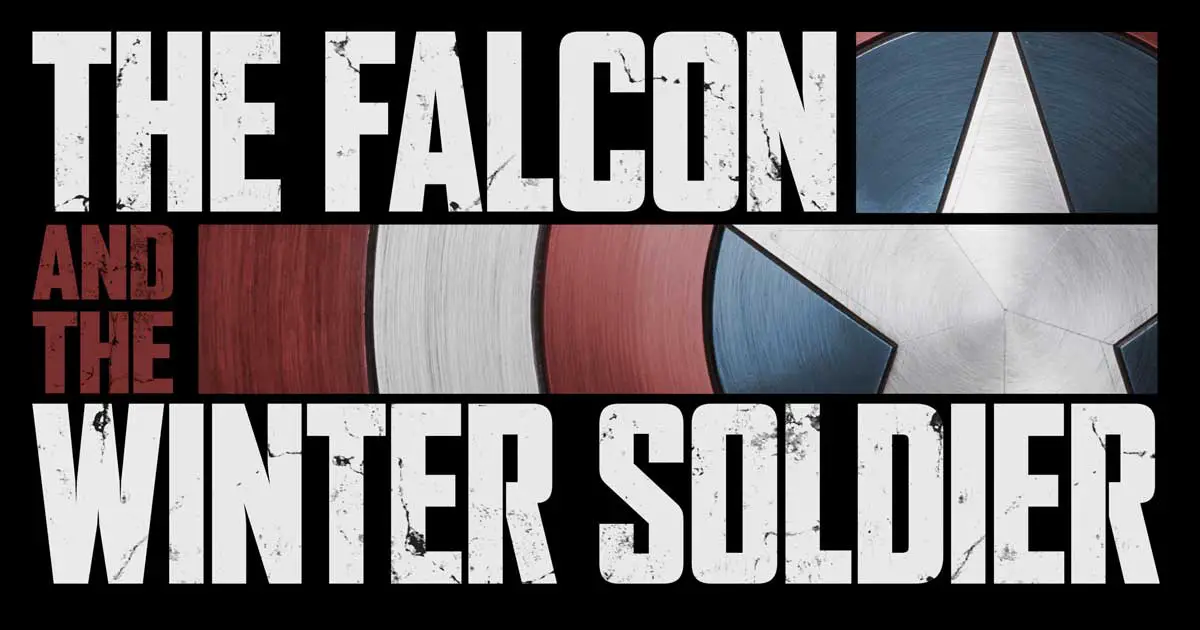 Although The Falcon and The Winter Soldier won't kickoff when Disney+ launches in November, the show will be ready for the screen in the fall of 2020. Probably around September or October.
It looks like Anthony Mackie (The Falcon) looks set to reprise his role. But it also seems as if he might play Captain America during the series. The actor went as far as bringing the Captain America Shield on stage at Comic-Con.
Bucky Barnes will reprise his role as The Winter Soldier. We'll see some more familiar faces if reports from Comic-Con are to be trusted. Actors like Baron Zemo and Emily VanCamp. Daniel Bruhl will assume the role of the villain.
7. WandaVision begins the Disney Plus series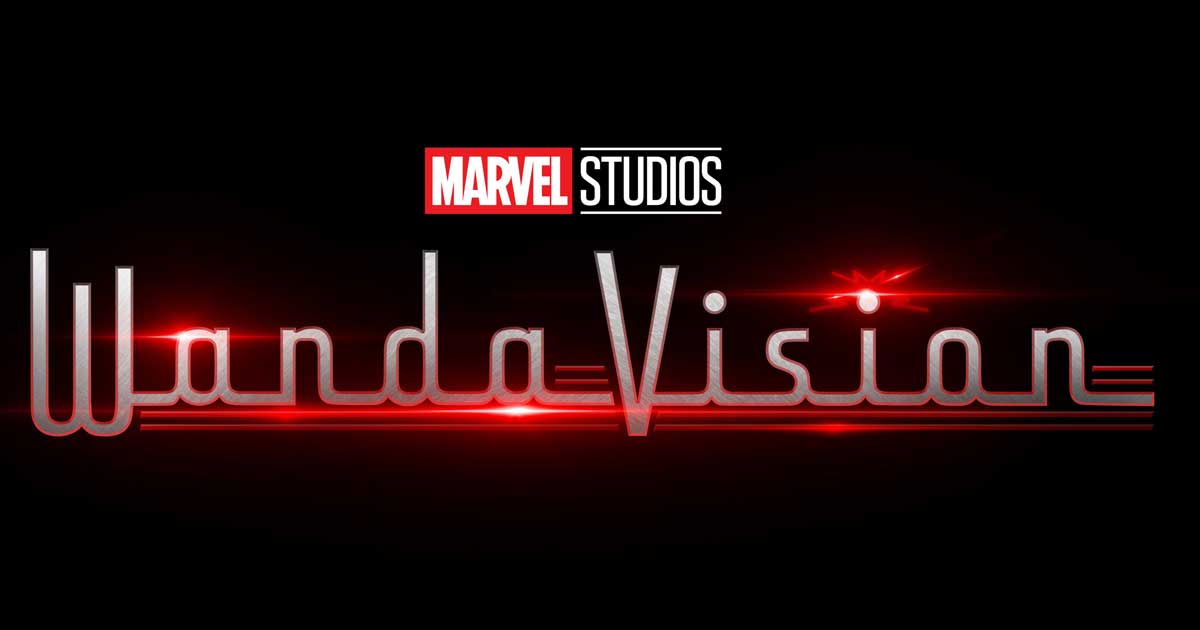 Vision had Scarlet Witch kill him to prevent Thanos getting the yellow stone in Avengers: Infinity War. Long story short, it didn't work. That raises questions about Vision's role on the show. Then again, if half a billion people killed by the Thanos Blip can be miraculously revived, everything is possible in the MCU.
What is known is, WandaVision will reunite Paul Bettany (Vision) and his lover Elizabeth Olsen (Scarlet Witch). The show kicks off in the spring of 2021 on Disney Plus.
We're expected to see short roles for Marvel characters such as Monica Rambeau who appeared in Captain Marvel.
WadaVision will run for only six episodes. Like we said earlier, the show will have thematic links to Doctor Strange in the Multiverse of Madness.
8. Loki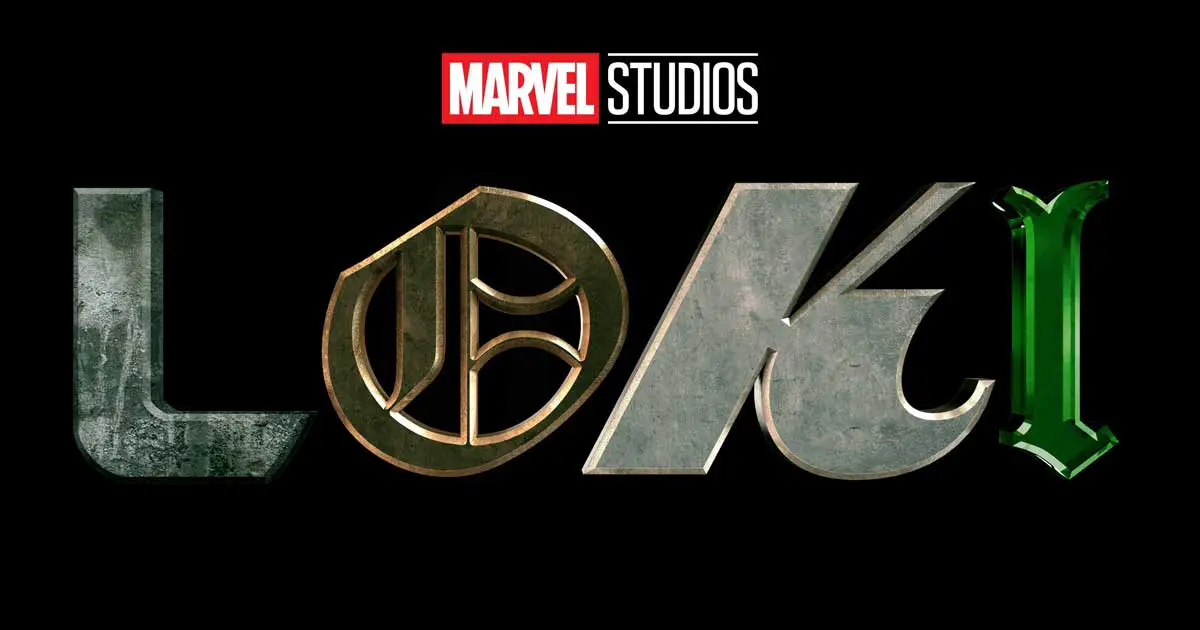 Marvel president Feige had fans cheering loudly when he announced Loki will be part of the lineup for the Disney Plus series. No resurrection act or story is required because, while we all know Loki got strangled by Thanos in Avengers: Infinity War, he was alive and fit enough in Avengers: Endgame [thanks to time travel].
Feige announced the villainy god Loki will begin the Disney series from where he left off in Endgame where he absconded with the tesseract. Quite interesting.
The show Loki will begin screening to Disney+ subscribers on
9. Hawkeye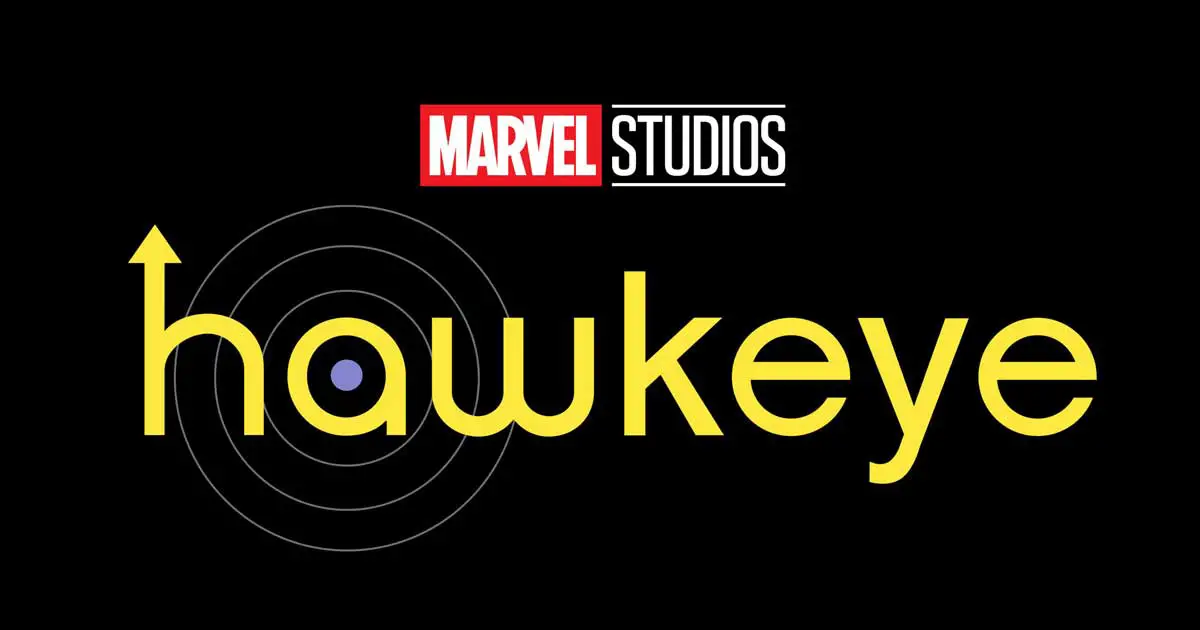 Another big confirmation at Comic-Con was Hawkeye series for Disney+ which starts in the fall of 2021.
Jeremy Renner will continue his role as Clint Barton in the show. From all indications, Barton will teach his student Kate Bishop how to shoot arrows, combat villains and be a hero. Perhaps Bishop learns quickly and gains the powers required to The Young Avengers – that's if Marvel ever decides to float that idea.
Marvel didn't disclose how many episodes will run in Hawkeye.
10. What if…?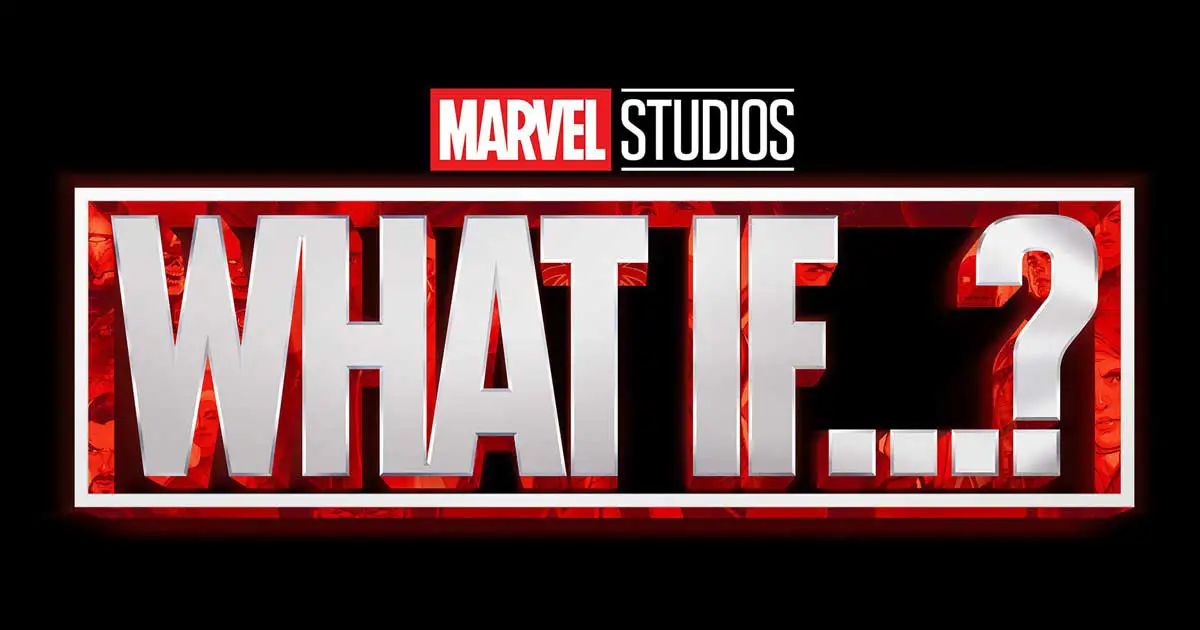 Finally, on the Disney animated series is the first animated show on the lineup titled What If…?
The show will have appearances from almost every popular Marvel character you can think of. These actors will reprise their roles using voice-over only. Jeffrey Wright has been penciled to voice the role of the Watcher – what you know as the narrator.
The show which starts in the summer of 2021 is more like an anthology. Every episode will bring a different perspective to important events in the history of the MCU. What you'll see is a different perspective on things if those events didn't take place. 'What if Thanos didn't get all six Infinity stones'?
Subscription to the Disney+ series will cost $6.99 a month or $69.99 annually.
Beyond Marve's MCU Phase 4
Kevin Feige announced some big Marvel movies fans can expect in the near future. Although it could take about four or five years before any of these movies hit the screens, they still wet our appetitive enough to want to write about it.
Here's the big announcement that stirred the crowd at San Diego Comic-Con:
11. Blade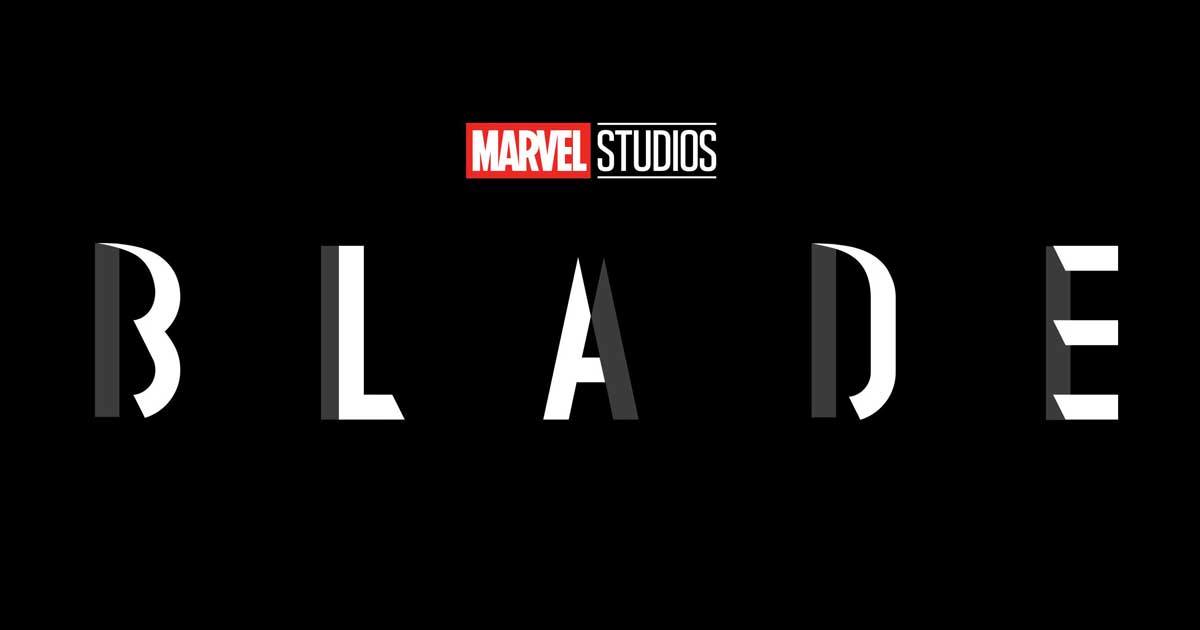 We're starting off with the biggest announcement at Comic-Con: Blade will definitely debut in the MCU. Feige thrilled the crowed by even bring on stage two-time Oscar winner Mahershala Ali. Without any speculation, Mahershala will play Blade in the future blockbuster.
Wesley Snipes who played Blade in 1998, 2002, and 2004 will most likely have a few things to do with the coming movie. Maybe, he'll be among the producers or even direct.
There isn't a release date for Blade. And it isn't in the MCU 4 lineup, but it'll most likely happen sometime before 2023 when the next Avengers begin their march.
12. Fantastic 4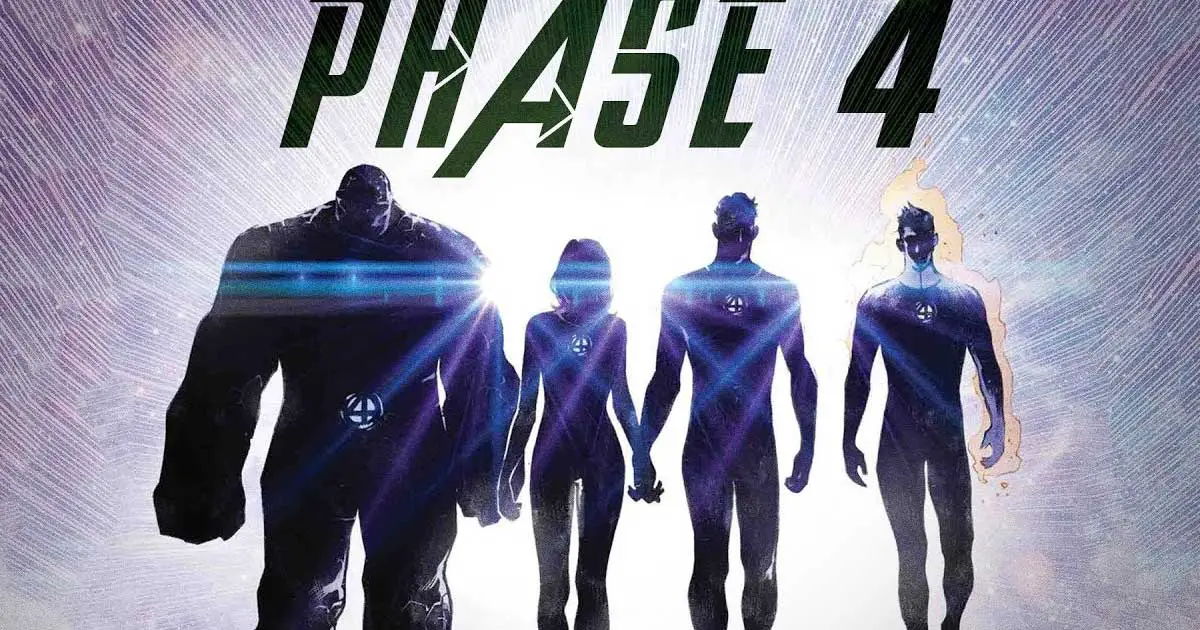 There's been so much speculation about a Marvel-produced Fantastic Four movie since Disney purchased Fox earlier in 2019. The rhetoric wasn't wrong as Marvel has finally confirmed a Fantastic Four movie is in development.
We can expect Marvel to give us a better Fantastic Four than what Fox managed before.
For time frame; following Marvel's pattern of releasing three movies every year, fans can expect Fantastic Four to start screening in cinemas in winter of 2023.
13. Black Panther 2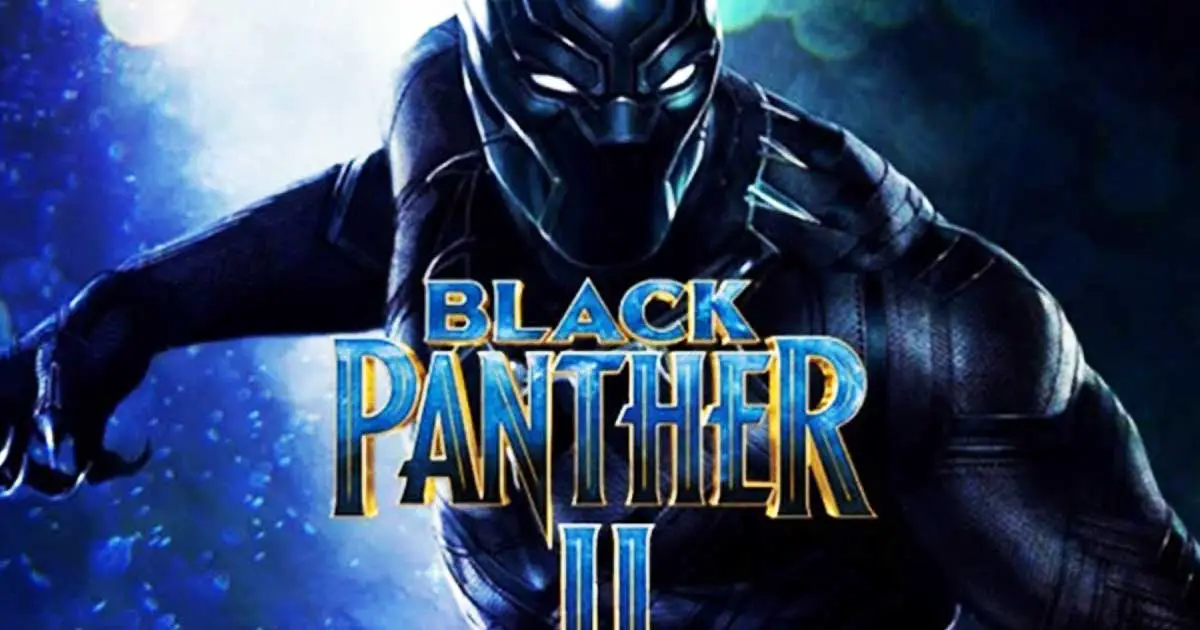 Black Panther was a massive hit in 2018. The movie grossed over $1 billion within a week of screening. Feige announced Black Panther 2 is will hit the cinemas sometime in the future. We assume it'd be 2022.
14. Captain Marvel 2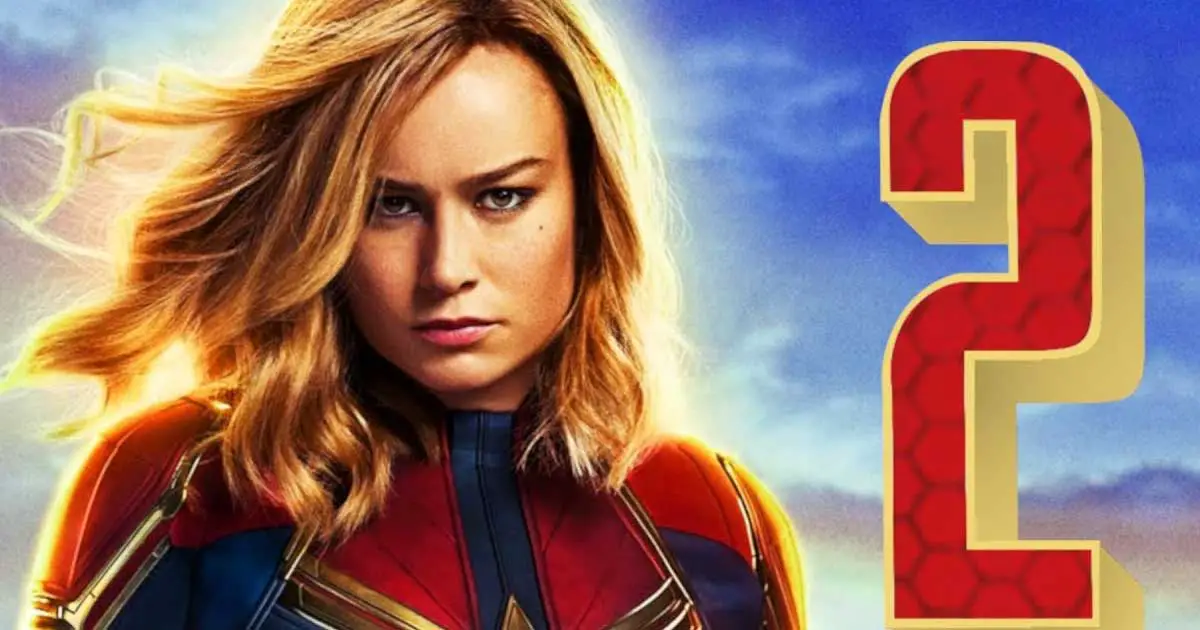 Captain Marvel was another major MCU success in 2019. Which makes Captain Marvel 2 one movie to look out for after Phase 4. Feige made it clear it's definitely happening.
We've waited for a female solo super-hero movie long enough. Without question, Carol Danvers will deliver another superb sequel soon after Phase 4 wraps up.
15. Guardians of the Galaxy 3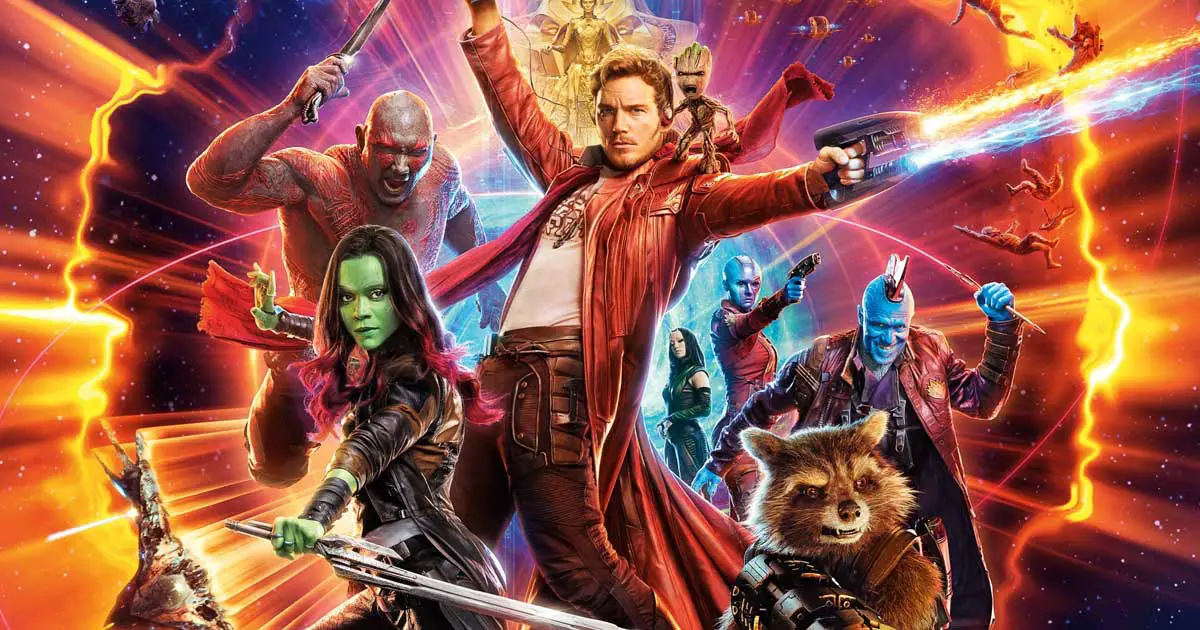 James Gunn took Guardians of the Galaxy and made it a massive hit; with the 2017 sequel coming out even bigger. But the humorous director's poor choices regarding tweets caught up with him and he got fired by Marvel about a year ago.
Thankfully for Gunn, Marvel has re-hired him and he'll be in charge of Guardians of the Galaxy 3. Fans can rightfully expect another blockbuster.
Feige announced that Guardians of the Galaxy 3 is already in development although there's no release date, yet. Perhaps we see it in 2022.
16. X-Men and Mutants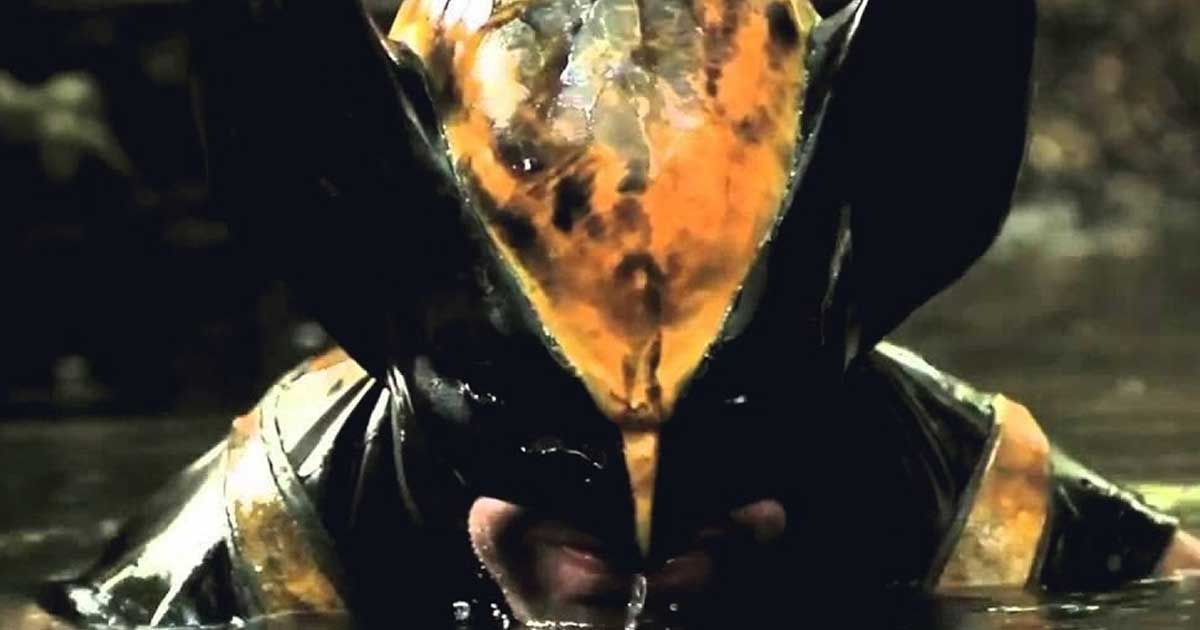 Of course, the merger between Disney and Fox didn't just mean we'll see Fantastic Four. Feige slyly announced we should expect the X-Men in the MCU.
There isn't an actual title for the X-Men movie coming up. Given Feige's comments that "Whatever we do will be quite different than what's been done before", people are wondering if the theme will be renamed from X-Men to something else.
From what we can gather, an X-Men movie won't be on screens until after MCU Phase five.
Avengers 5: Everything You Need to Know
We can't finish without talking about the Avengers. Isn't that what ties everything together in the MCU?
We mentioned at the beginning that Phase 4 is too short [only two-and-half-years]; which explains why there was no mention of Avengers 5 at SDCC. But we know Avengers 5 is definitely coming, one way or the other.
If Marvel sticks strictly to the lineup discussed, they'll have their hands full and won't do anything on Avengers. But knowing the MCU, nothing is guaranteed, despite the official announcements. If you cast your mind back to 2014 when Marvel announced Phase 3, we were promised an Inhumans movie which never saw the light of day. The point is, even without an official announcement Marvel can yet surprise us with an Avengers movie within the next three years. Say 2022.
In fact, we'll be very surprised if we don't see Avengers 5 before the end of 2023.
The lineup for Avengers 5 could be mind-boggling. Marvel coyly announced some of their Phase 5 movies. A few stars from Phase 5 could join the Avengers. In that case, you won't rule out heroes like Mahershela Ali (Blade) and Chadwick Boseman (Black Panther) joining the star-studded cast.
Other things that makes the idea of Avengers 5 so interesting is the prospect of Jane Foster as Thor; a new Captain America in Sam Wilson (the Falcon); and the introduction of Shang-Chi to the squad. Plus Spider-Man (Tom Holland) would be a more matured super-hero
The bottom line is, Avengers 5 is happening soon –whether Marvel announced it or not.
We'll like to know your thoughts about Marvel's lineup for MCU Phase 4. Which movie are you looking out for the most?
Tell us what you think about the Disney Plus series and the movies being anticipated after Phase 4.