Lightning is not only spectacular, but it's also dangerous. About 2,000 people are killed worldwide by lightning each year. Hundreds more survive strikes but suffer from a variety of lasting symptoms, including memory loss, dizziness, weakness, numbness, and other life-altering ailments. Strikes can cause cardiac arrest and severe burns.
Not everyone survives this kind of strike seen in this video. Romulus McNeill, a guidance counselor in Horry County, South Carolina was caught on camera being struck by lightning while walking down to his car on a raining day. When the bolt of lightning hit him, his first reaction was to throw his umbrella way. Footage from the security camera shows Romulus was afraid and took to his heels after the miss- tragedy event. In an interview in the video, He ascribed his safety from the thunderbolt to the help of an angel. He said, "It felt like something did hit me. Something did touch me and I think an angel touched me for sure."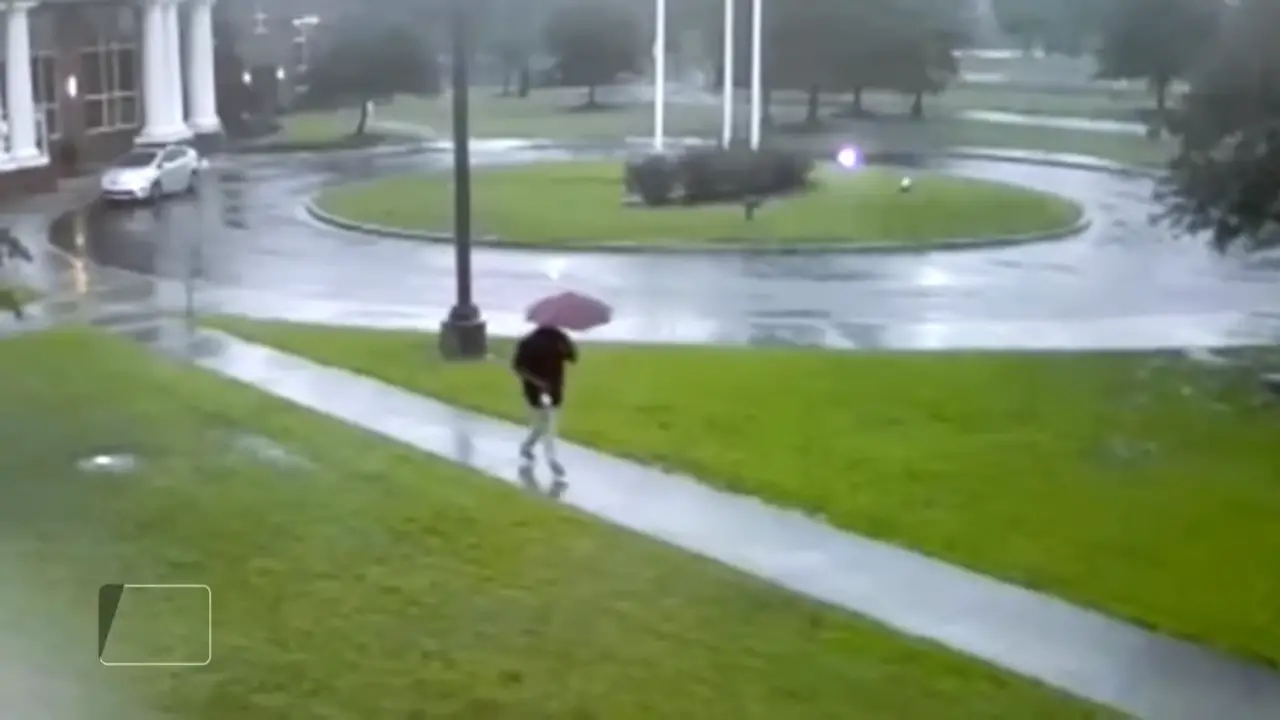 In the video, a weathercaster from New York described the even as a narrow escaped tragic scene and warns. Don't get into the habit of getting inside lightning when you hear or see one. Now Romulus has learned his lessons. Never again will he dare step out into lightning on a rainy day.
You do not have to experience this yourself. You can watch the video to see and hear from Romulus. He almost had a brush with death.
Tell your loved ones about this. Save them from danger. SHARE it to the world!